With projects, you can organize your tasks by topic or milestones and share them with your team. Together you can work on the tasks in this project. For example, the launch of the website. You can collect and work on all tasks related to this topic in the projects. They will give you a better overview.
Projects are only visible to the users you add to the project. But you can also make it public so that everyone from your company has access and can work on the tasks.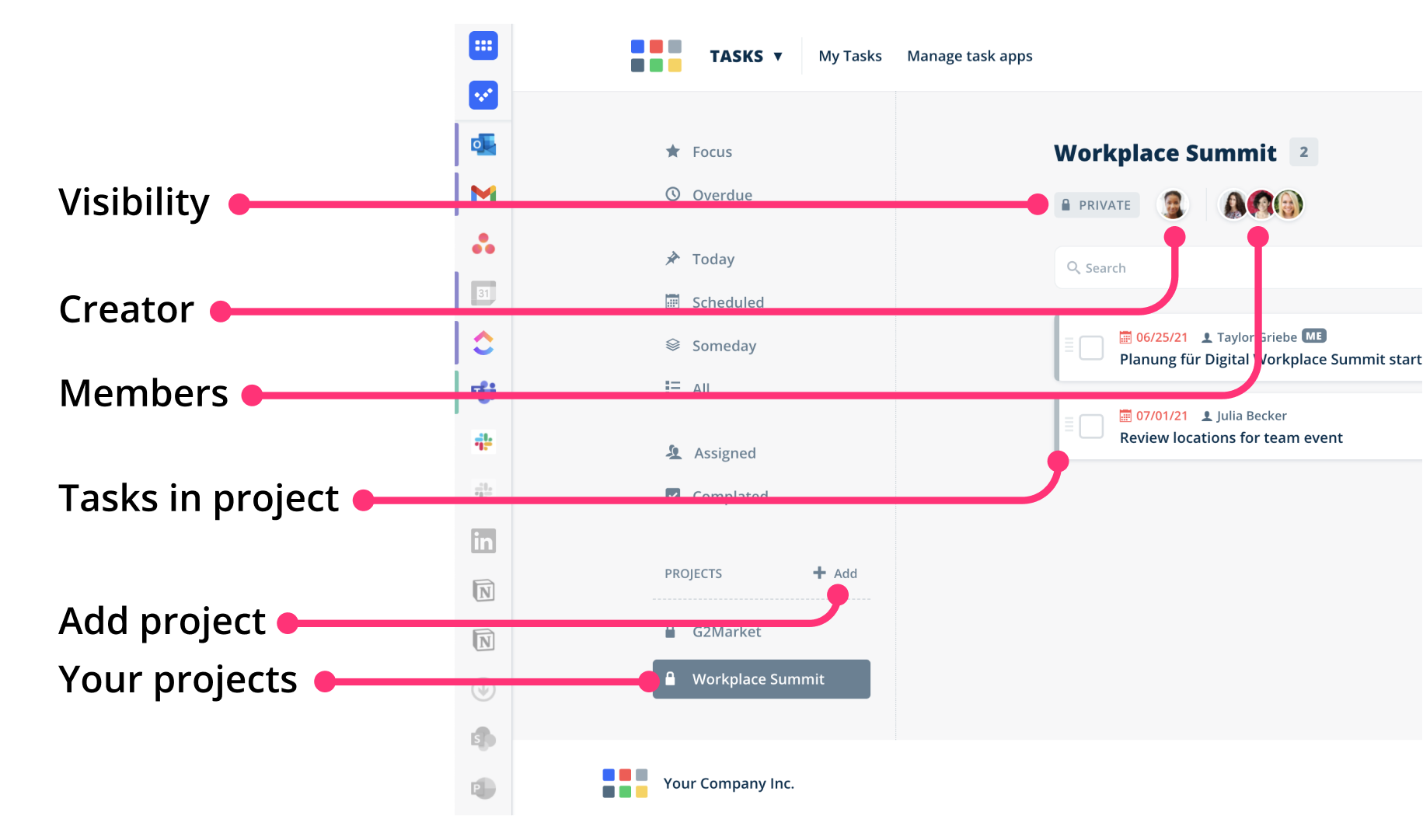 How to add projects in Basaas
1. Click on "add" in the projects section
2. Enter a name for your project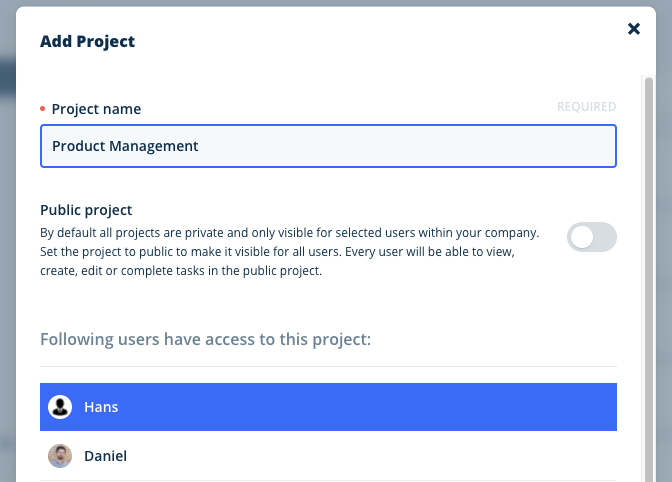 3. Decide if your project should be private or public
Note:
A private project can only be seen by the people you add to the project. If you make the project public, anyone can access it.
4. If you create a private project, select the users who will have access to the project.
5. Save your settings
Add a new user to your project
Sometimes you need to add new users to the project, or remove existing users, as teams change as well. This is how it works:
1. Hover over your project and click on "edit"
2. Add new users, by clicking on them and adding them to the project
3. Don't forget to save your changes
How to add tasks to a project
1. Open the project you want to add a task to and click on "add task"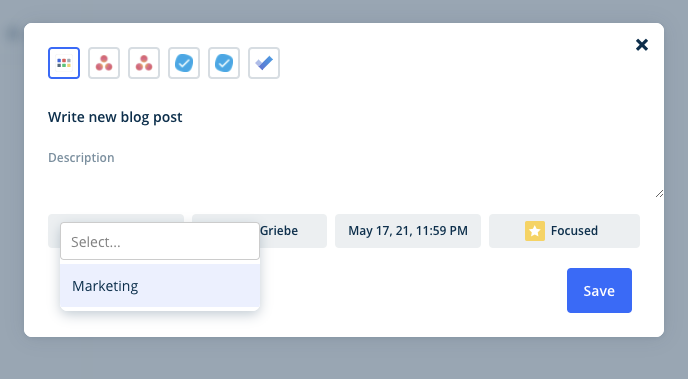 2. Enter a name for your task
3. Optionally you can add a description, a due date or assign this task to a colleague
4. Save your task
Note:
You don't need to open the project to add a task. If you want to add a task from somewhere else, just click on "Add task" (or use the context menu or shortcut) and choose the project you want to add the task to.