In My Day you'll see all the notifications from you connected apps. This is the central place where everything comes in to not miss any news.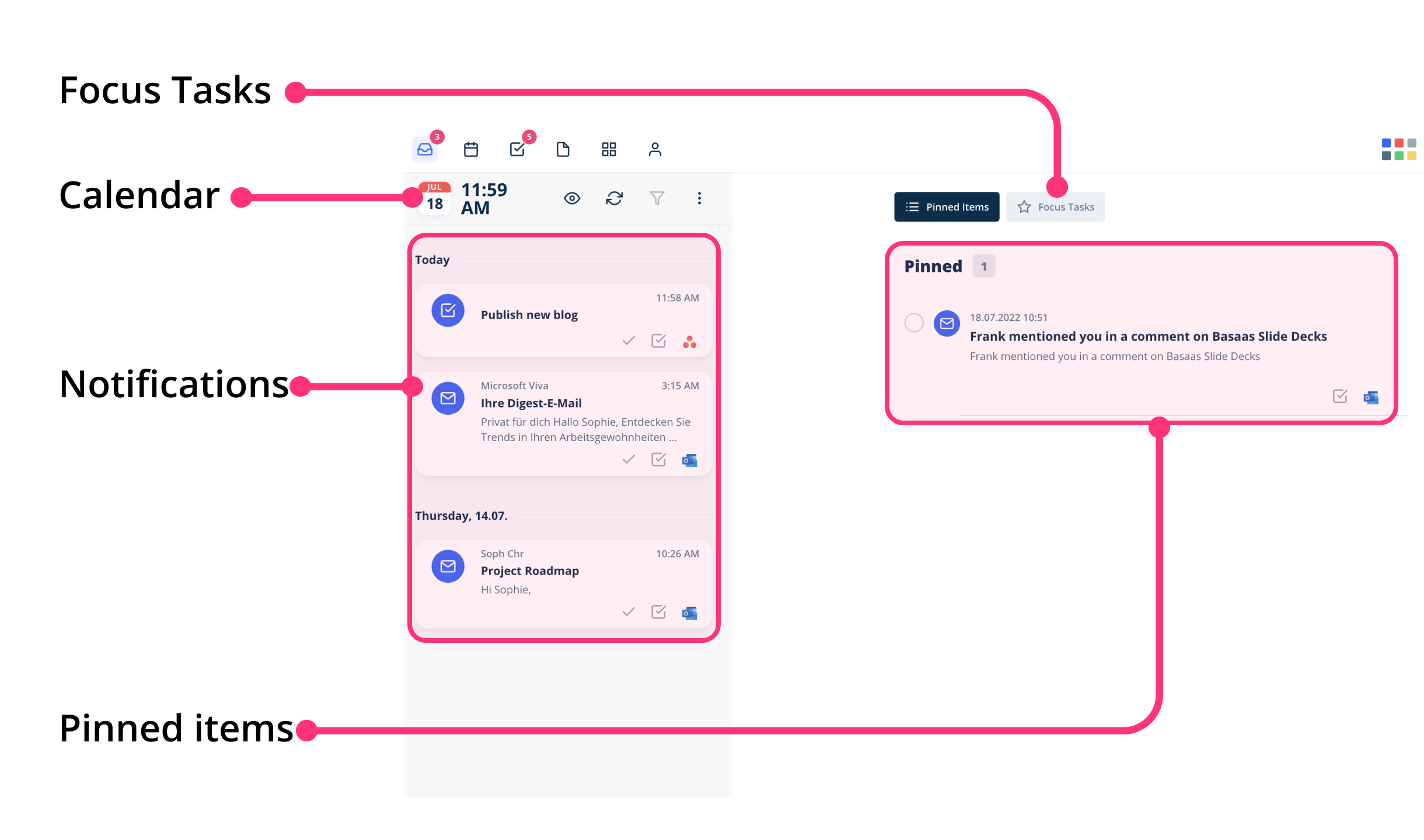 Notifications in My Day
In My Day, you can see all the news from your connected apps like new mails, new tasks and more. You can manage these notifications, pin them, add tasks and more. Filters help you to only see the notifications that are really important.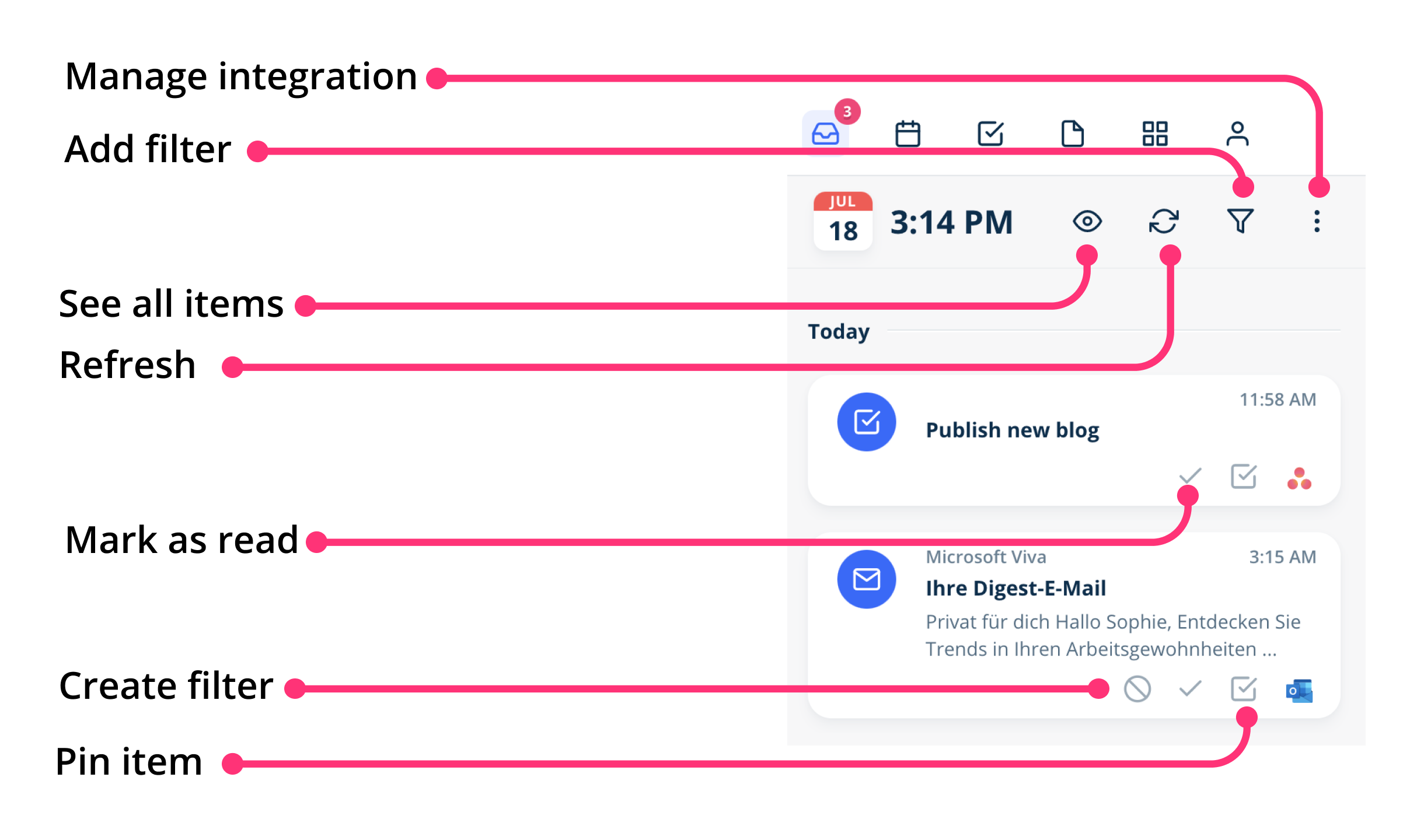 Click on notification to see the details

Mark as read

Pin item

Open app

Create new filters
Your Appointments
Click on the Calendar Icon to show your next appointments.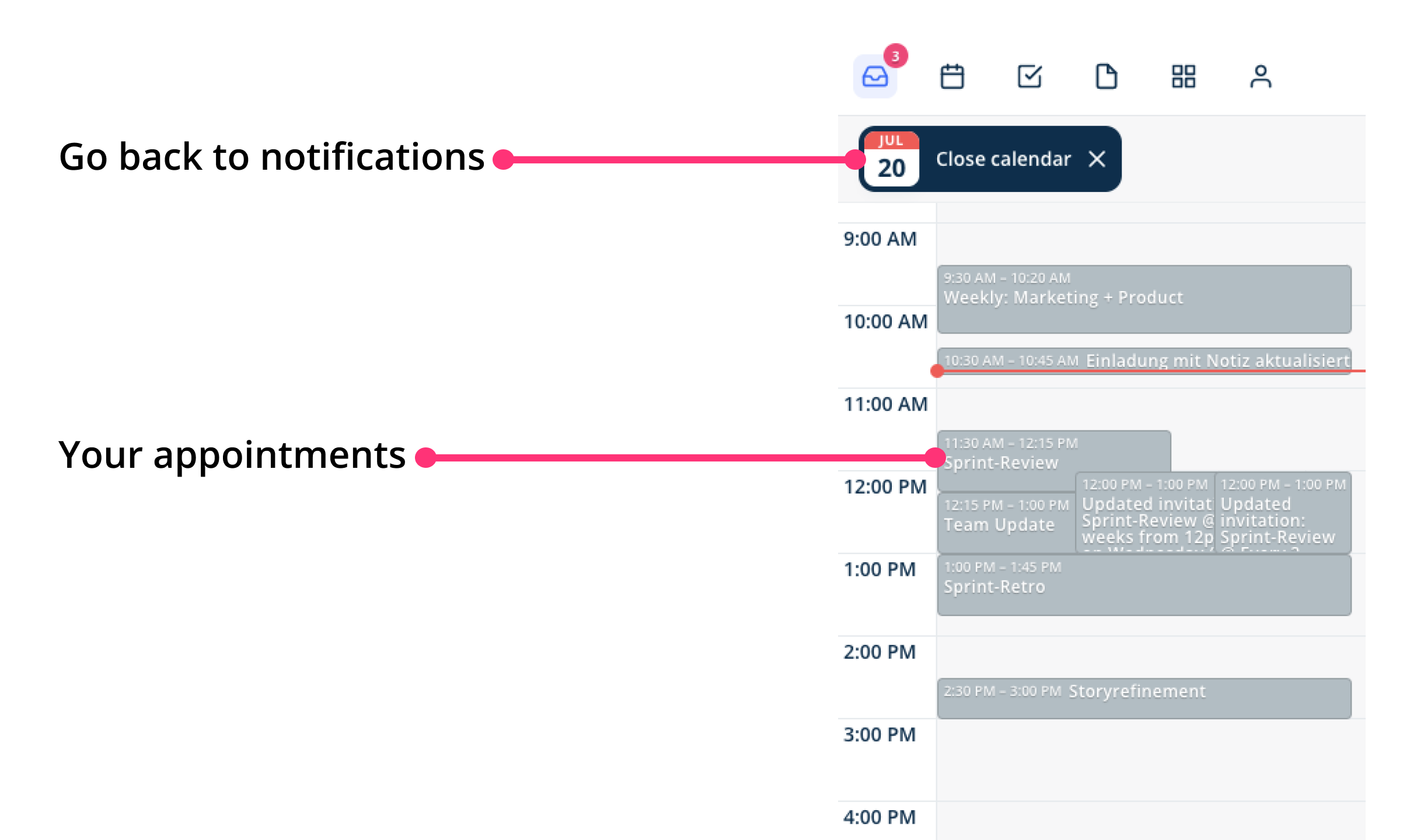 Pinned Items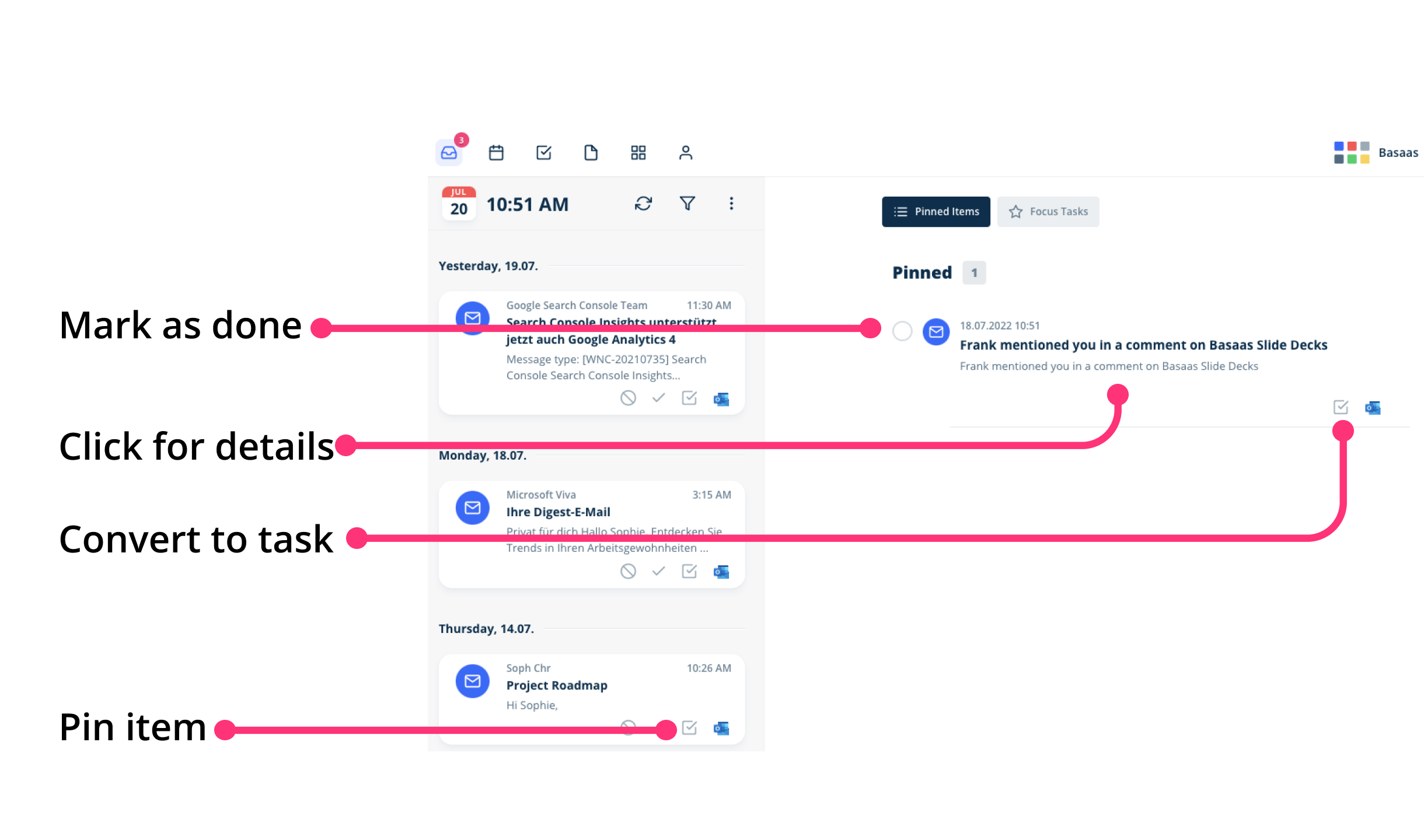 Resolve pinned item

Create task from pinned item

Open app
Focus Tasks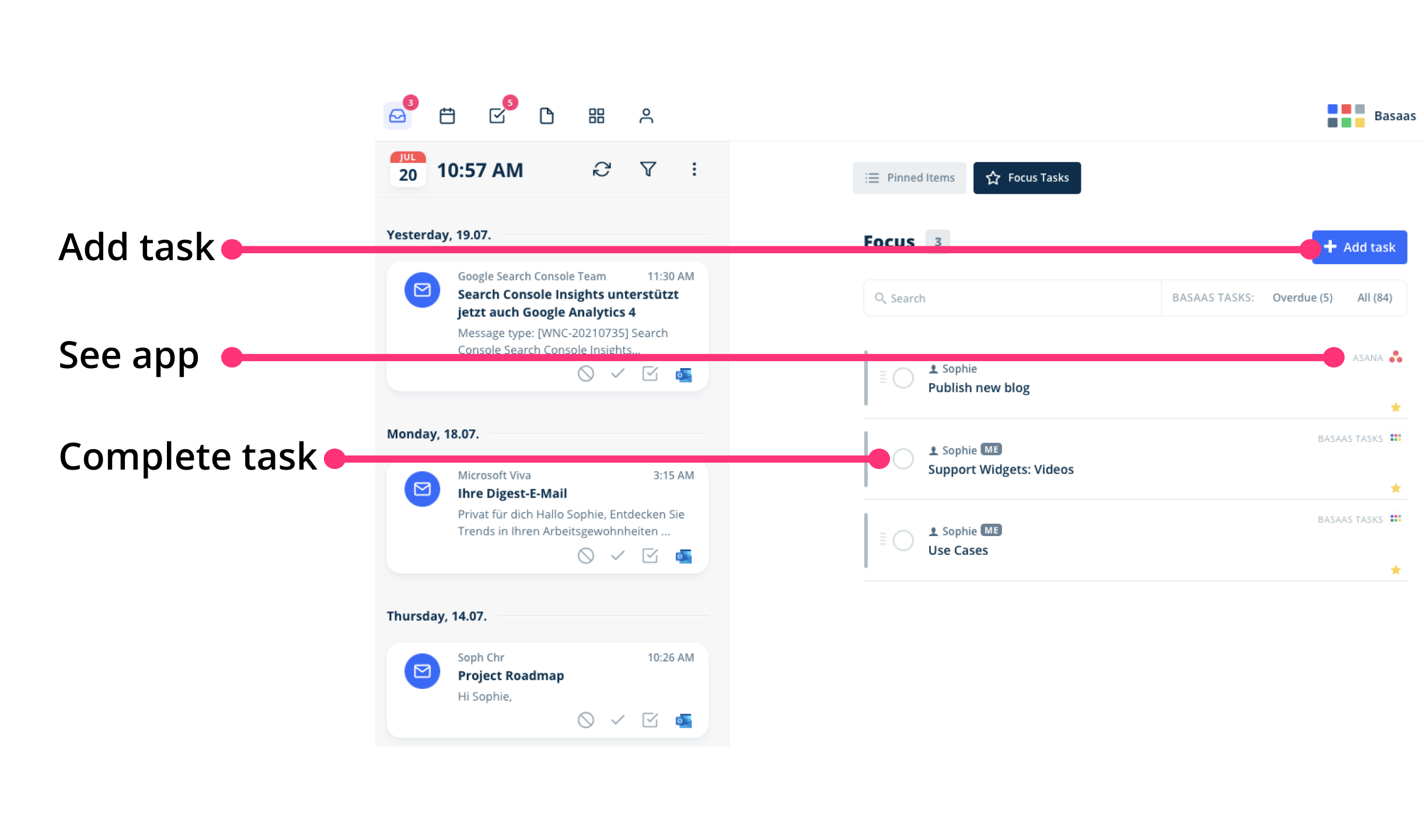 Add Tasks

Search for Tasks

Task Details
How to create a filter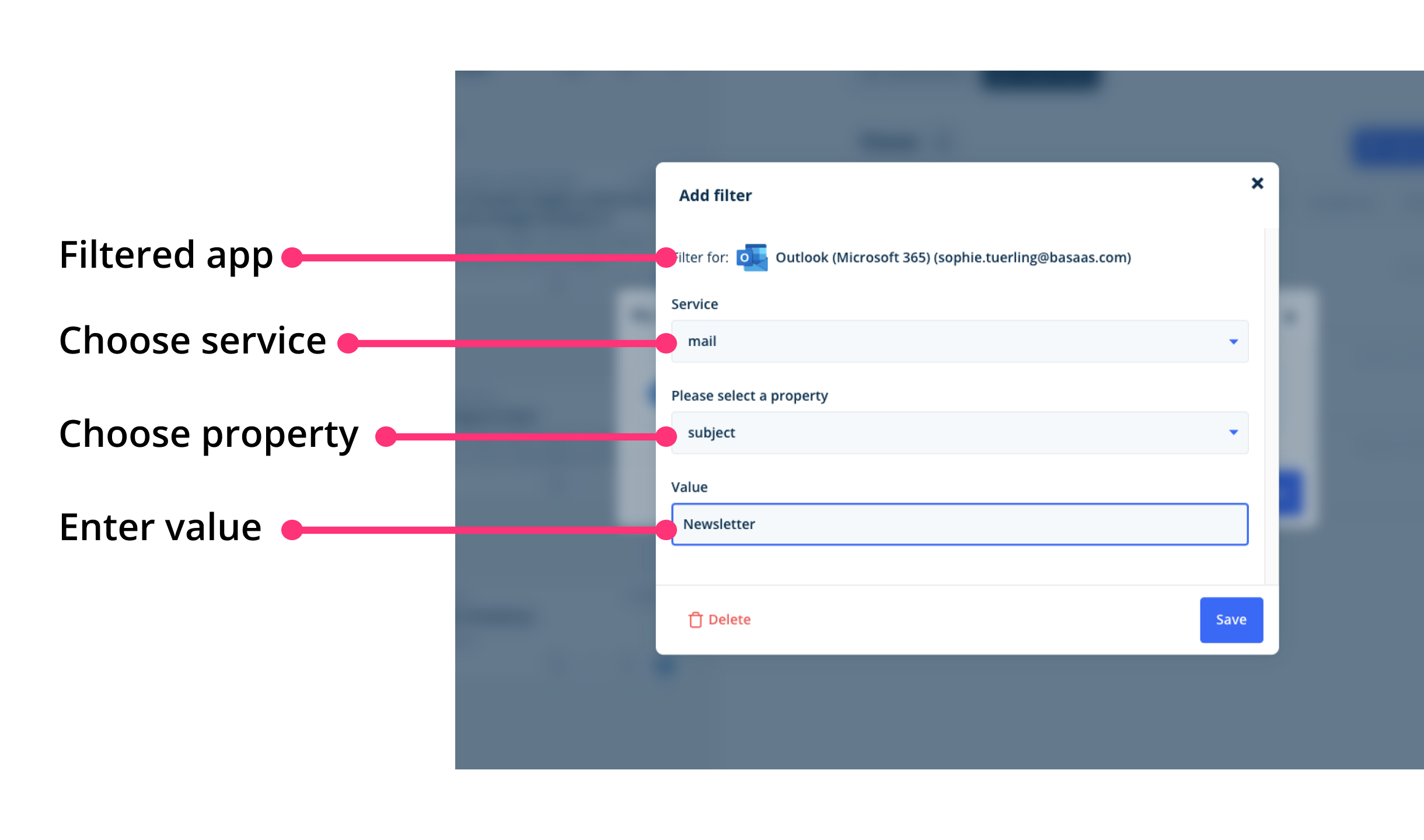 1. Click on the 3 dots
2. Click on "Filters"
3. Choose the app you want to add a filter to and click "Add rule"
4. Select your service
5. Select the property
6. Enter the value you want to filter