In your widgets, you can merge multiple accounts from different apps and view information like appointments, tasks, and contacts. In this article you will learn how to add an account to your widget.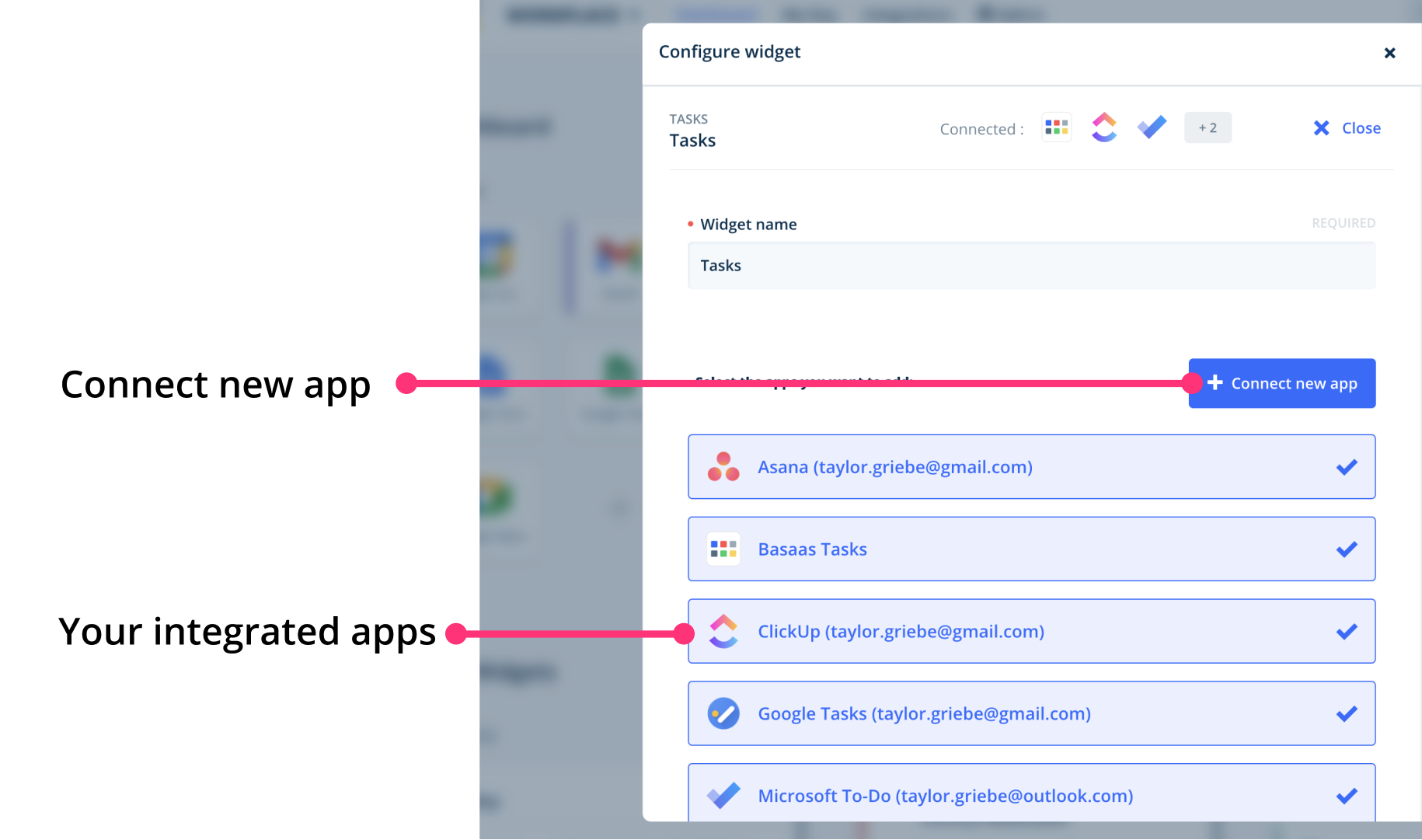 Choose the App you want to add
1. Click on the settings of the widget where you want to add a new account
2. Click on "Advanced settings"
3. Click on "Connect new app" and choose the app you want to add to your widget
Now let's connect your account
1. Click on "connect new account"
2. You will now be prompted by the app to log in and give Basaas the necessary permissions.
3. After that click on "Save connected app"
Note:
If you want to add several accounts to your widgets, just follow these steps for every account.
That's it! You successfully added a new account to your widget!