Click on your Extension Popup in your Browser and open the password manager.
Enter your master password to access the password manager. To change your master password, click on the settings at the bottom.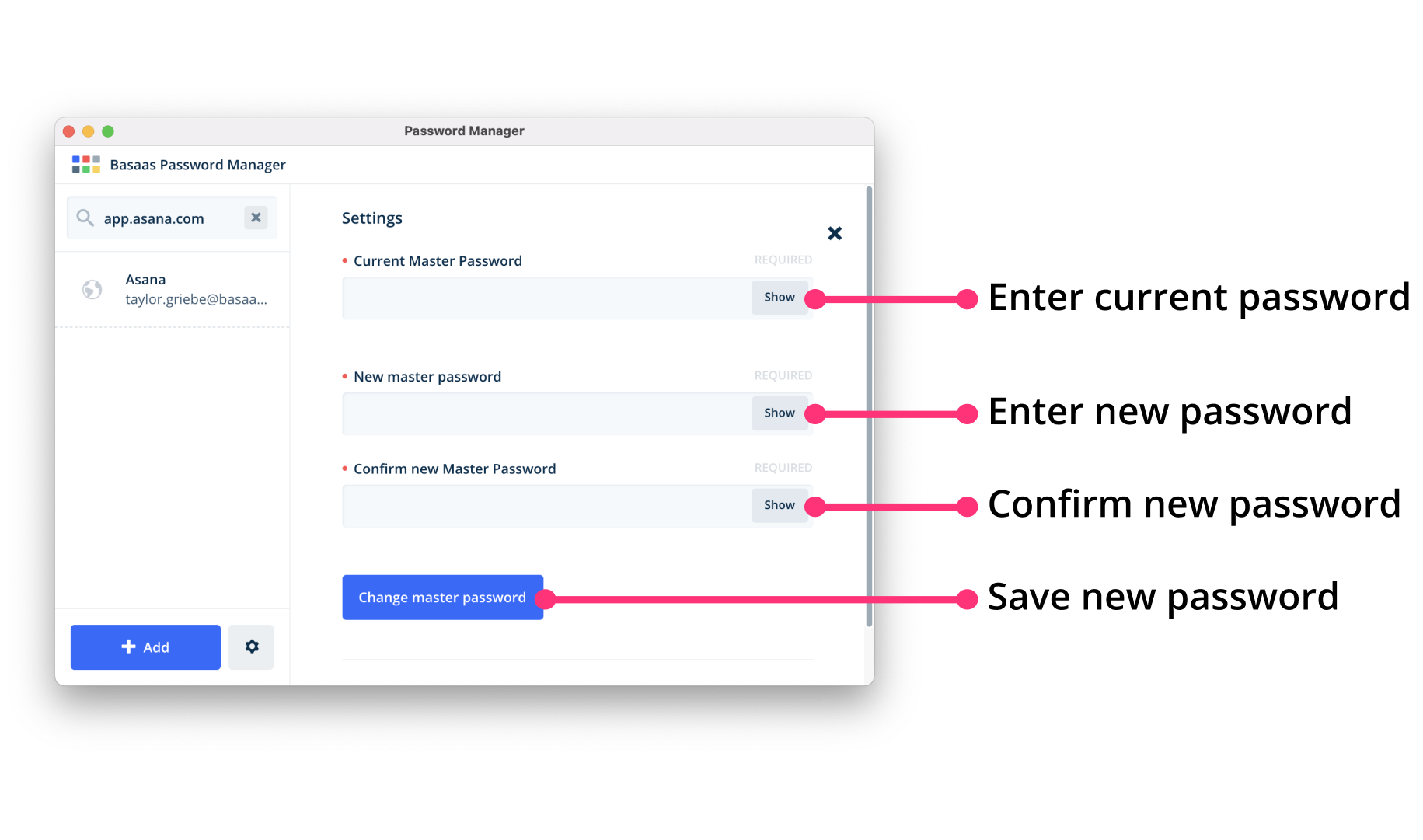 Enter your current password and then choose a new password. Confirm your new password. Make sure to save your changes.
That's it! Your new master password is set.