Of course, you can downgrade your plan again.
How to downgrade my plan:
Go to Admin > Subscription and click on "Change Subscription".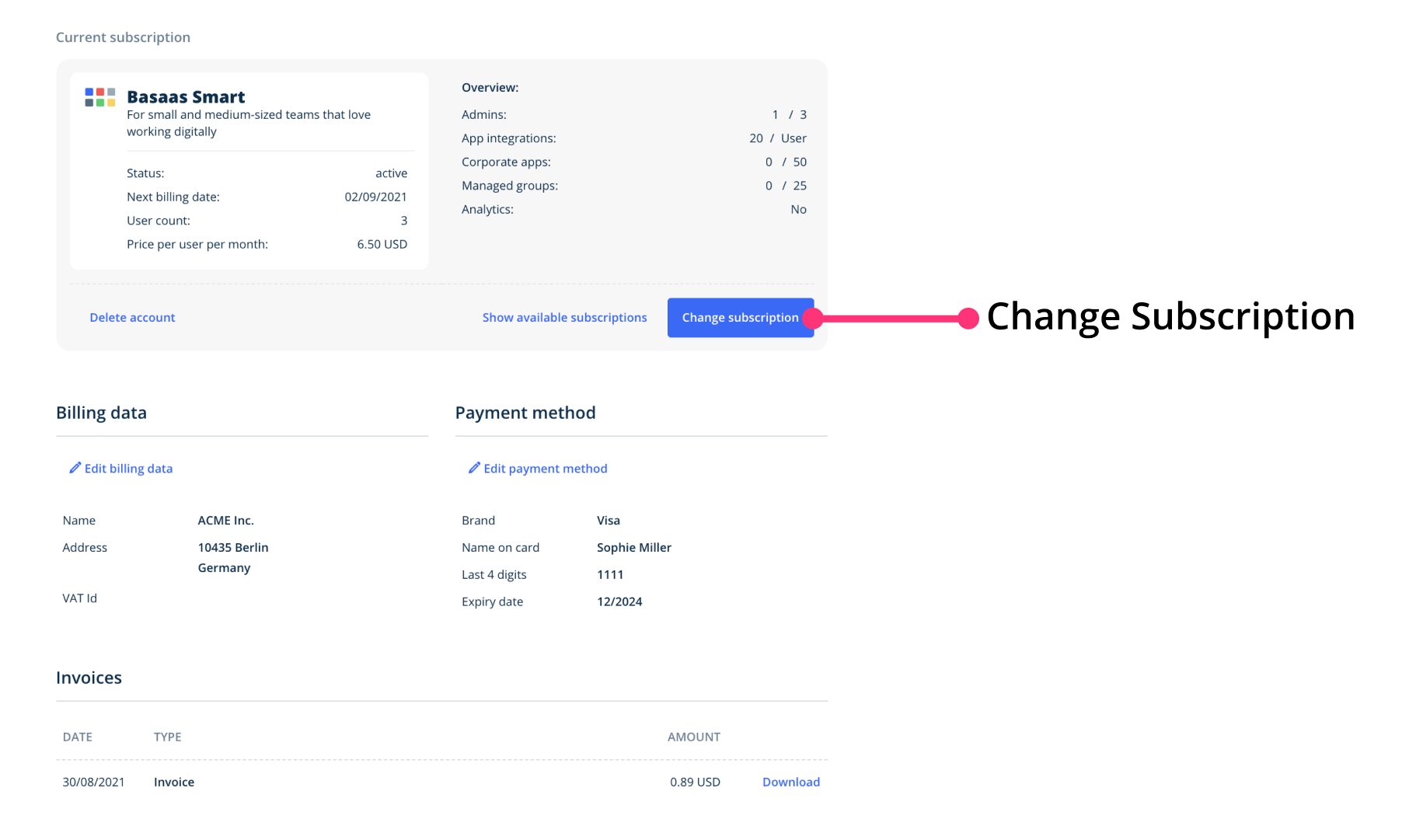 After you have selected your new plan, you will be taken to an overview of your new costs. If you chose Free, there will be no further monthly fees. Click on "Next".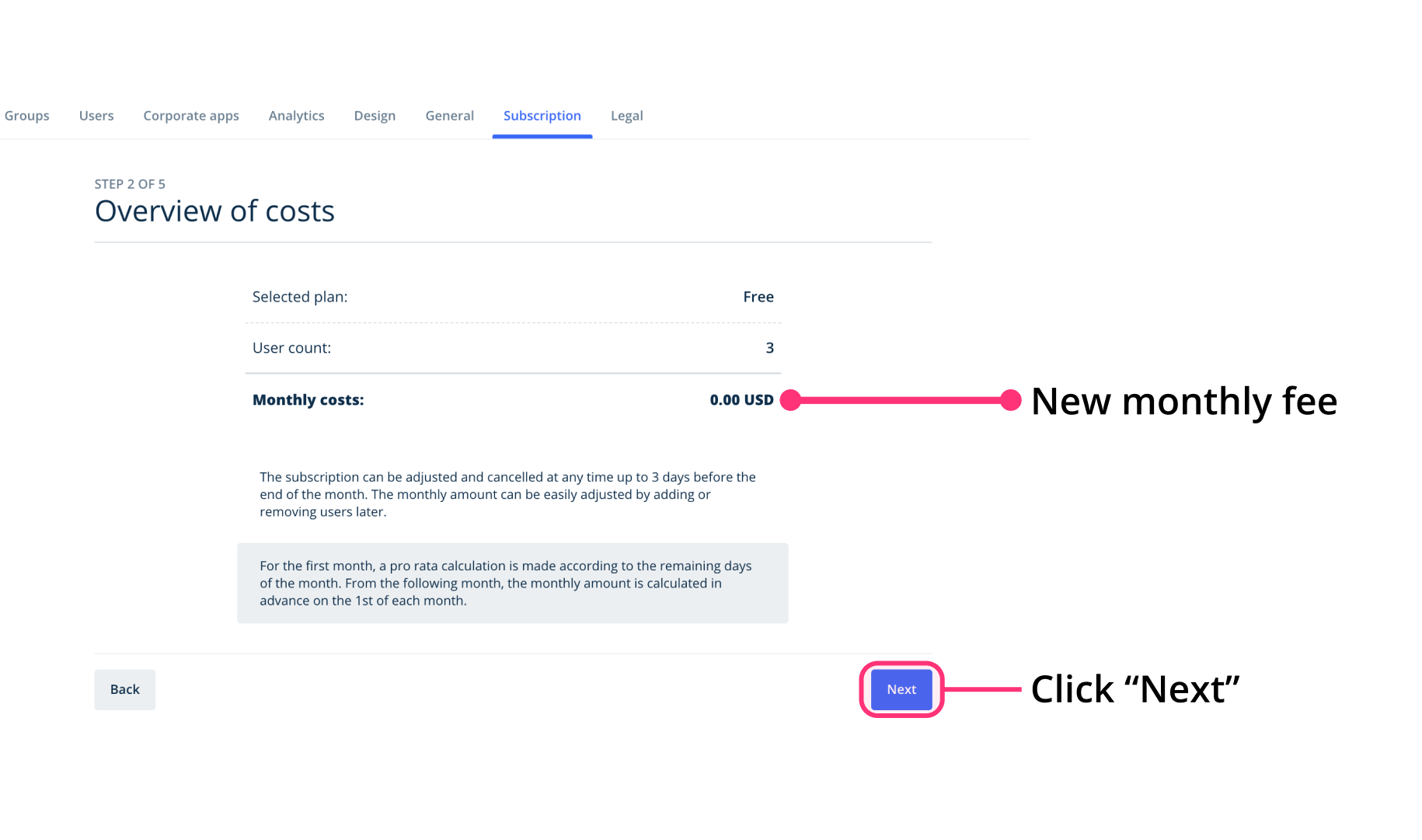 In the next step, confirm your order and your plan will be adjusted to the next month.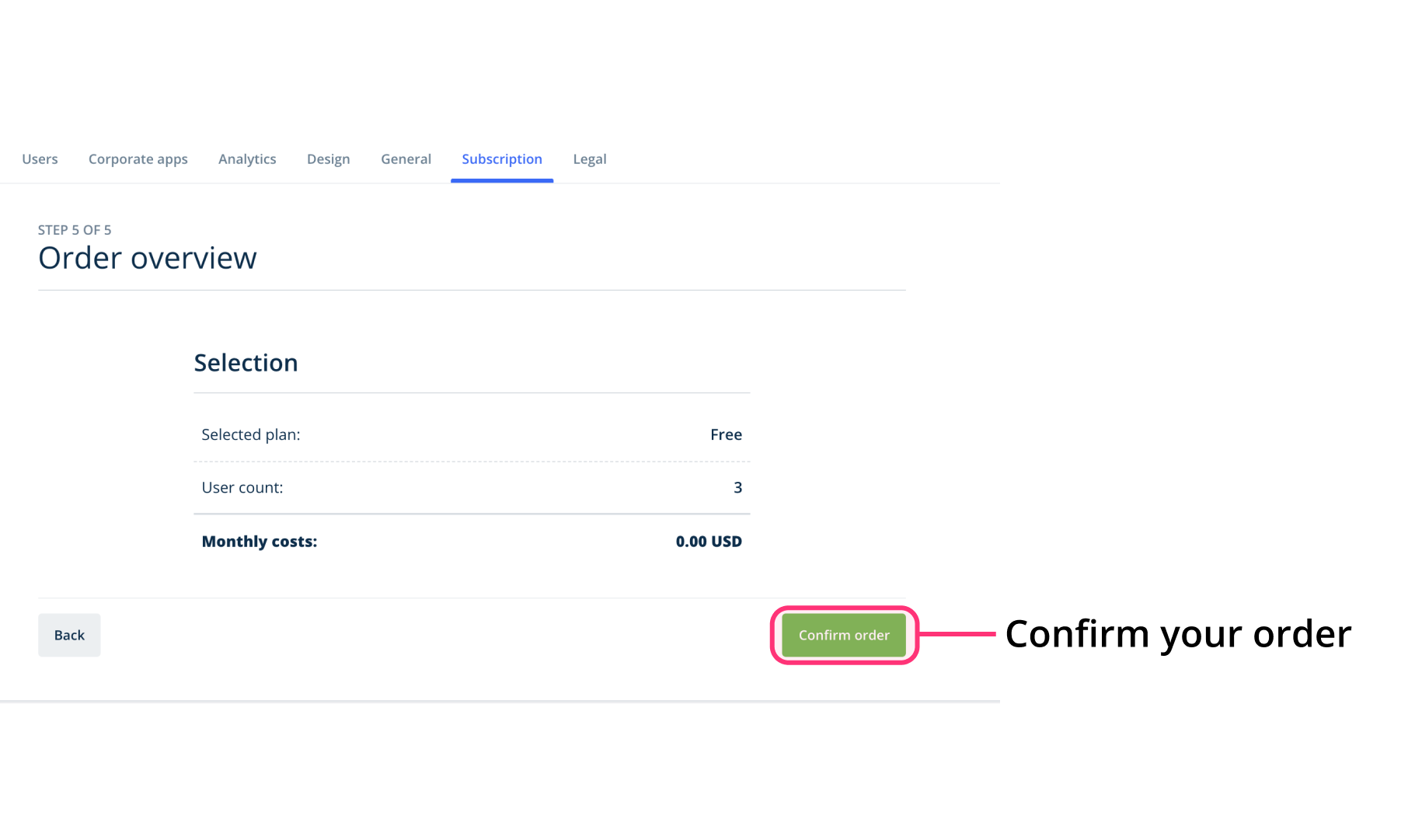 NOTE:
The subscription can be adjusted and canceled at any time up to 3 days before the end of the month. The monthly amount can be easily adjusted by adding or removing users later. For the first month, a pro-rata calculation is made according to the remaining days of the month. From the following month, the monthly amount is calculated in advance on the 1st of each month.