Looking for an upgrade to a higher plan? With an upgrade to a paid or higher plan, you can access more features and remove limitations. If you are still not sure, you can find an overview of all plans here.
How to upgrade your plan:
Go to Admin > Subscription and click on "Change Subscription".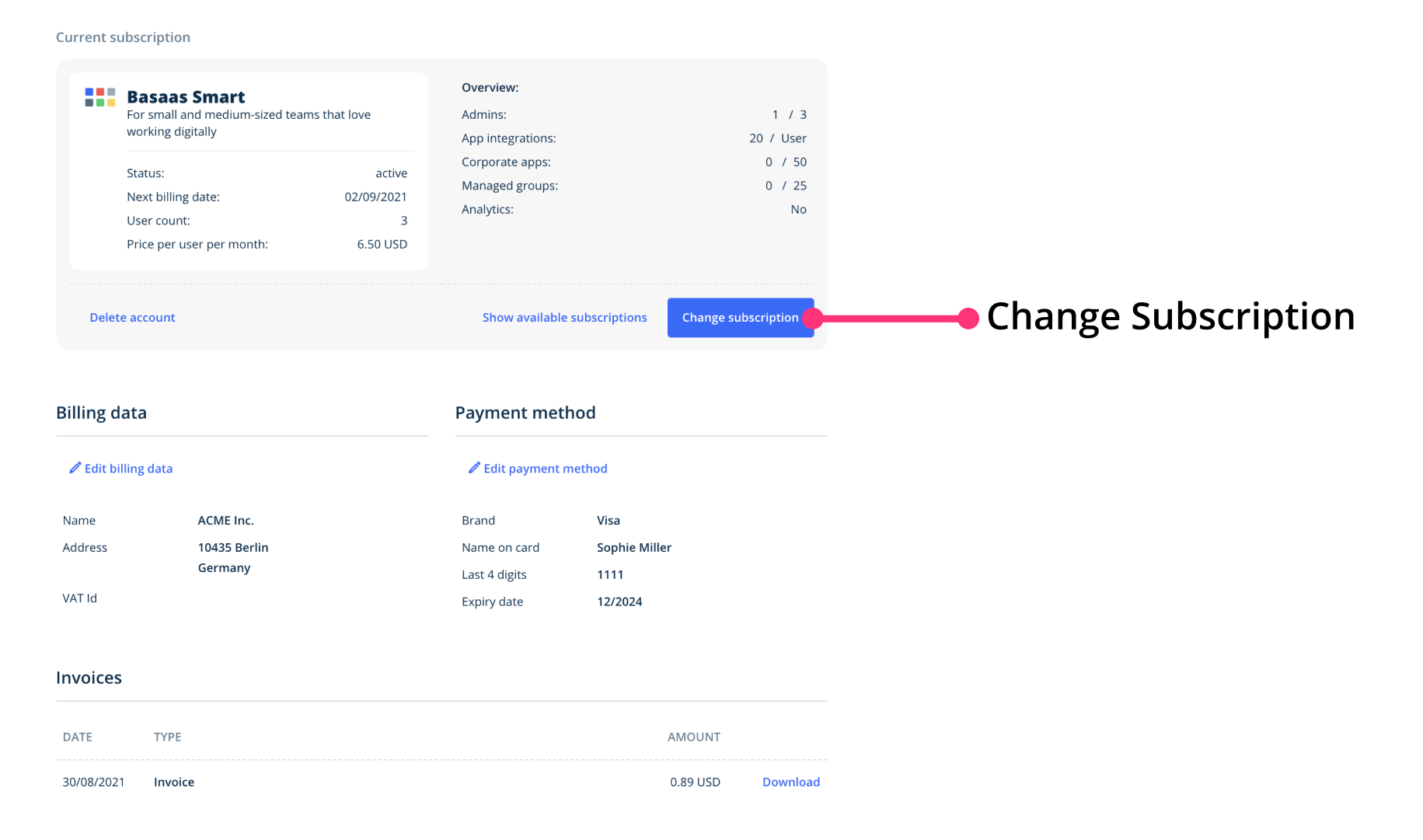 Choose the Plan that suits you best. You can always change your plan later. Check the Overview of costs and if everything fits click "Next"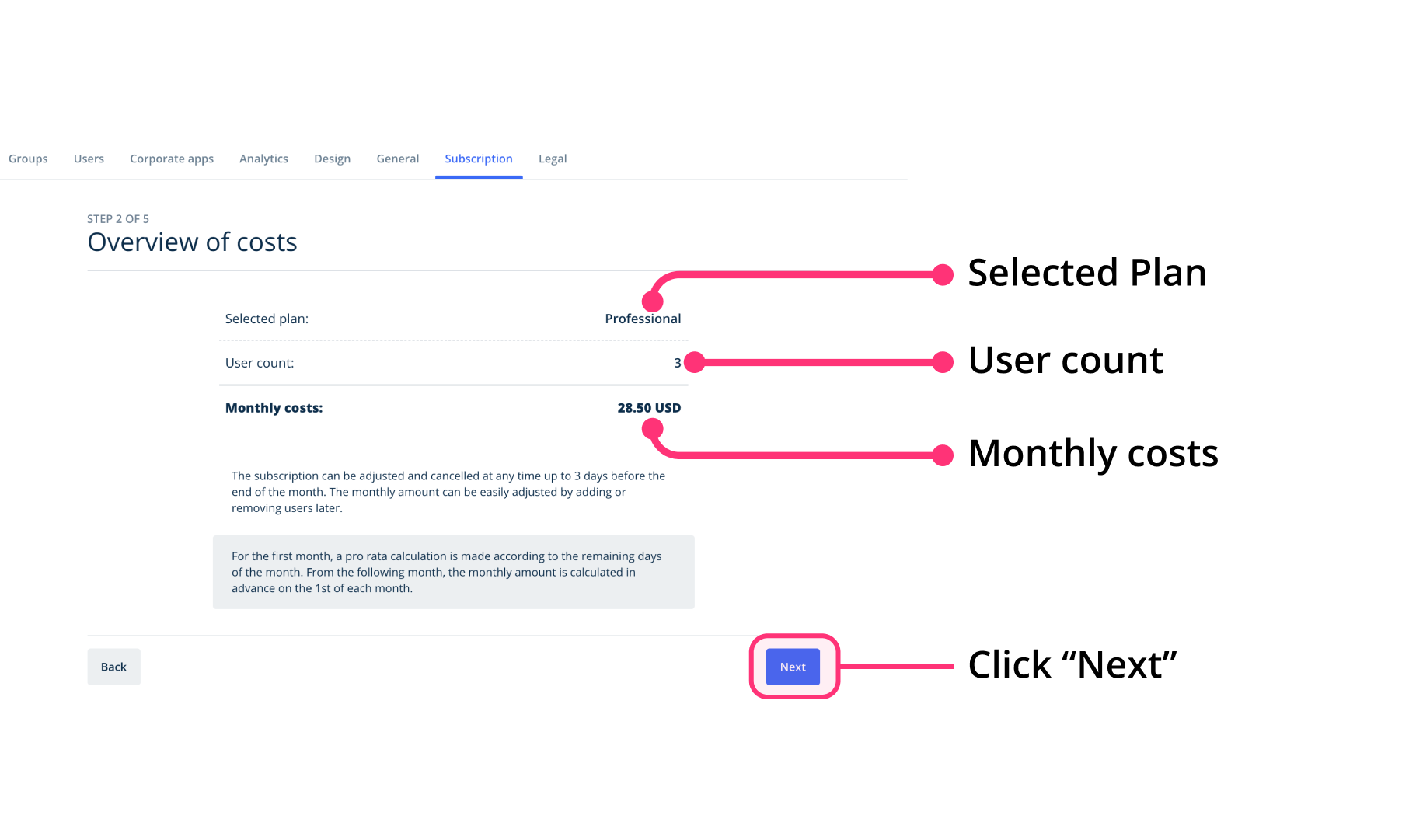 Enter or check your invoice data and click "Next"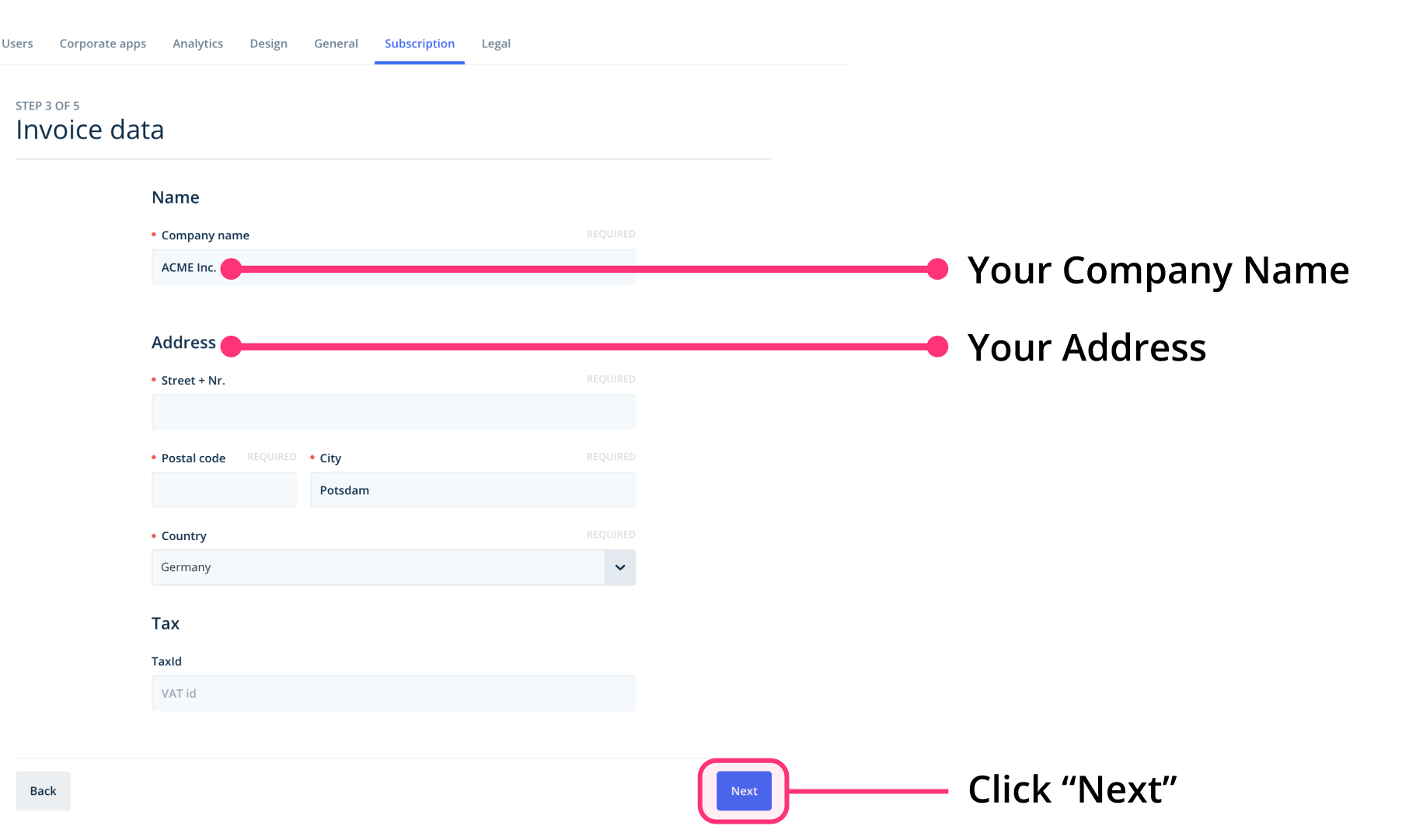 Enter or check your payment method and click "Next"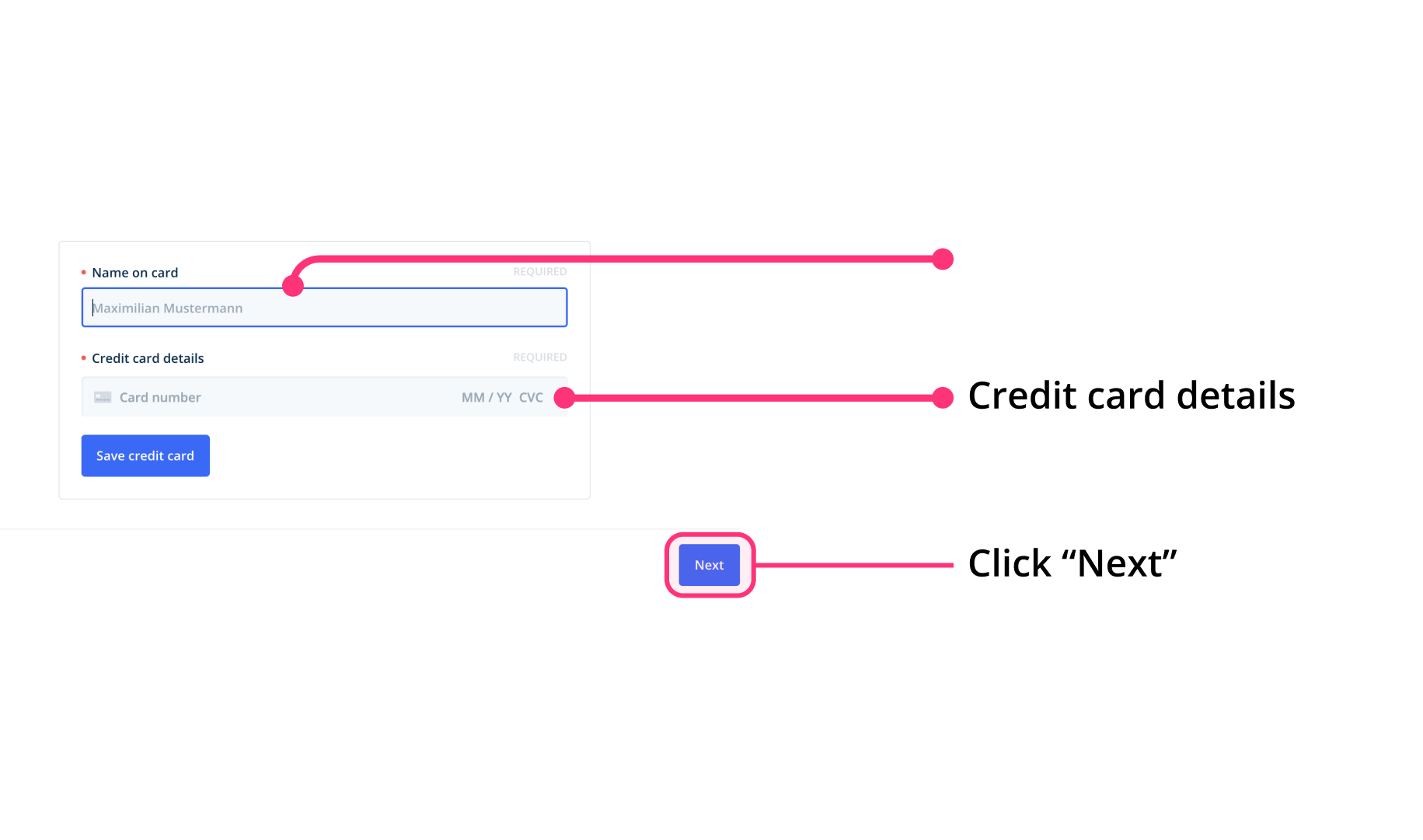 You now get an overview of your order with your monthly costs. Check if everything is right and click "Confirm order".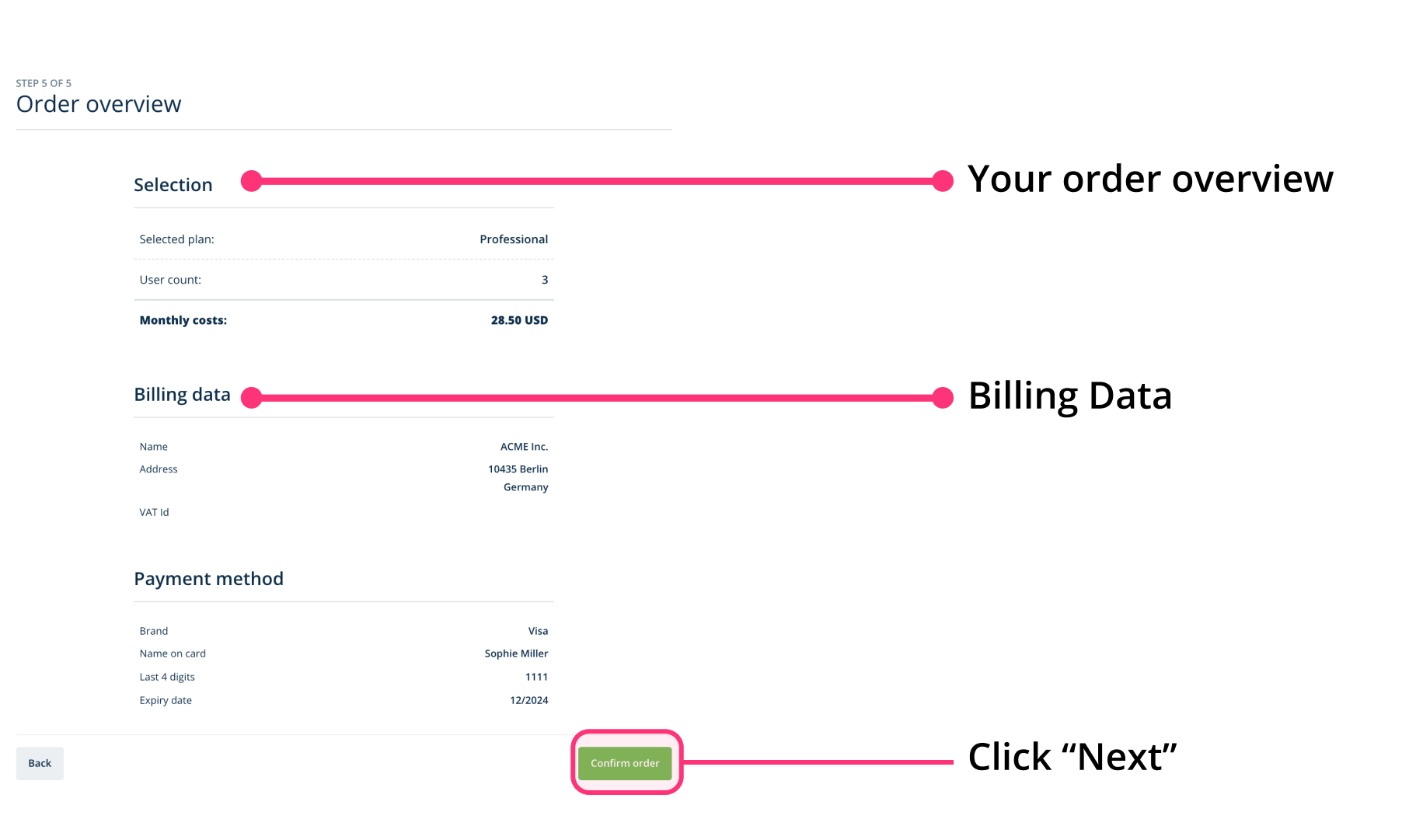 Your order is now successfully placed and you can use your plan. 🎉