Learn about the structure and tools of Basaas and get the perfect overview.
What is the Basaas Workplace?
The Workplace is a device-independent digital workplace. It's your central place to manage and access all your apps.
Widgets show information from several integrated apps in one place. You can use task-, calendar-, contact-, and search widgets. Let's say you integrate your calendar, then you would see all your events from your calendar in this widget.
There's also the global search, which lets you search all your integrated apps at once. You can search for messages, e-mail, events, and more. This is useful, especially if you can't remember in which app you need to look for the information.
Learn more about the workplace!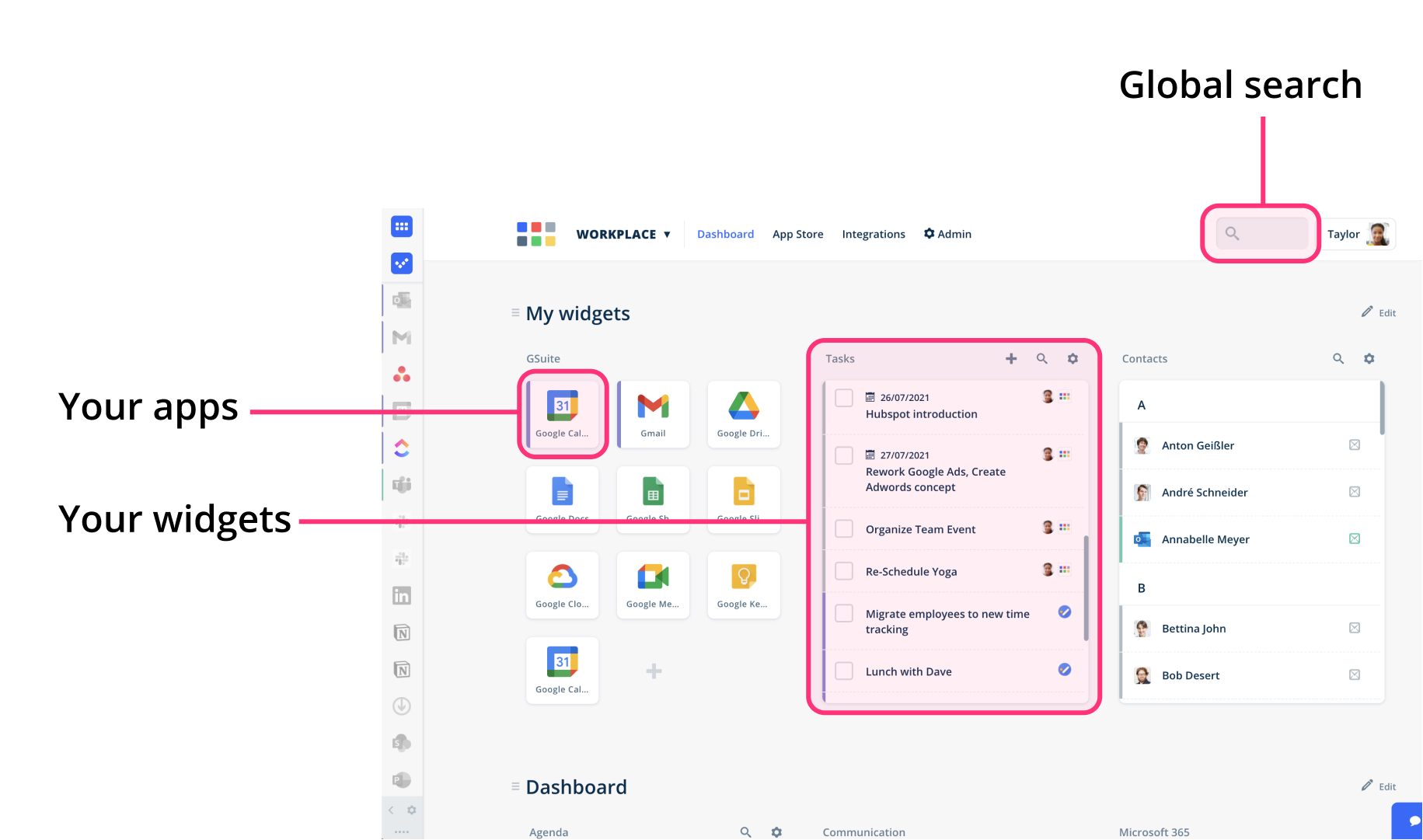 Chrome Extension - enhance your Workplace
The chrome extension is an enhancement to your Workplace, with which you get many more features.
Use the sidebar to always have quick access to your most important apps. The sidebar is always present, no matter what website you're on. This way you can always open your most important apps immediately. The Sidebar also shows you if there are notifications in your apps.
With My Day in the New Tab, you always get the perfect overview of your day. You see all events from your calendars and at the same time all your focus tasks. So you always know which appointment is coming up next, or which task you need to do.
The extension also notifies you so that you don't miss your events. Shortly before an event you will receive a notification and can prepare for your appointment.
The extension popup shows all the apps you have in your workplace. Here you can find every app, even the ones you don't use that often. With the Workplace and the Extension, you don't need bookmarks anymore to organize your apps.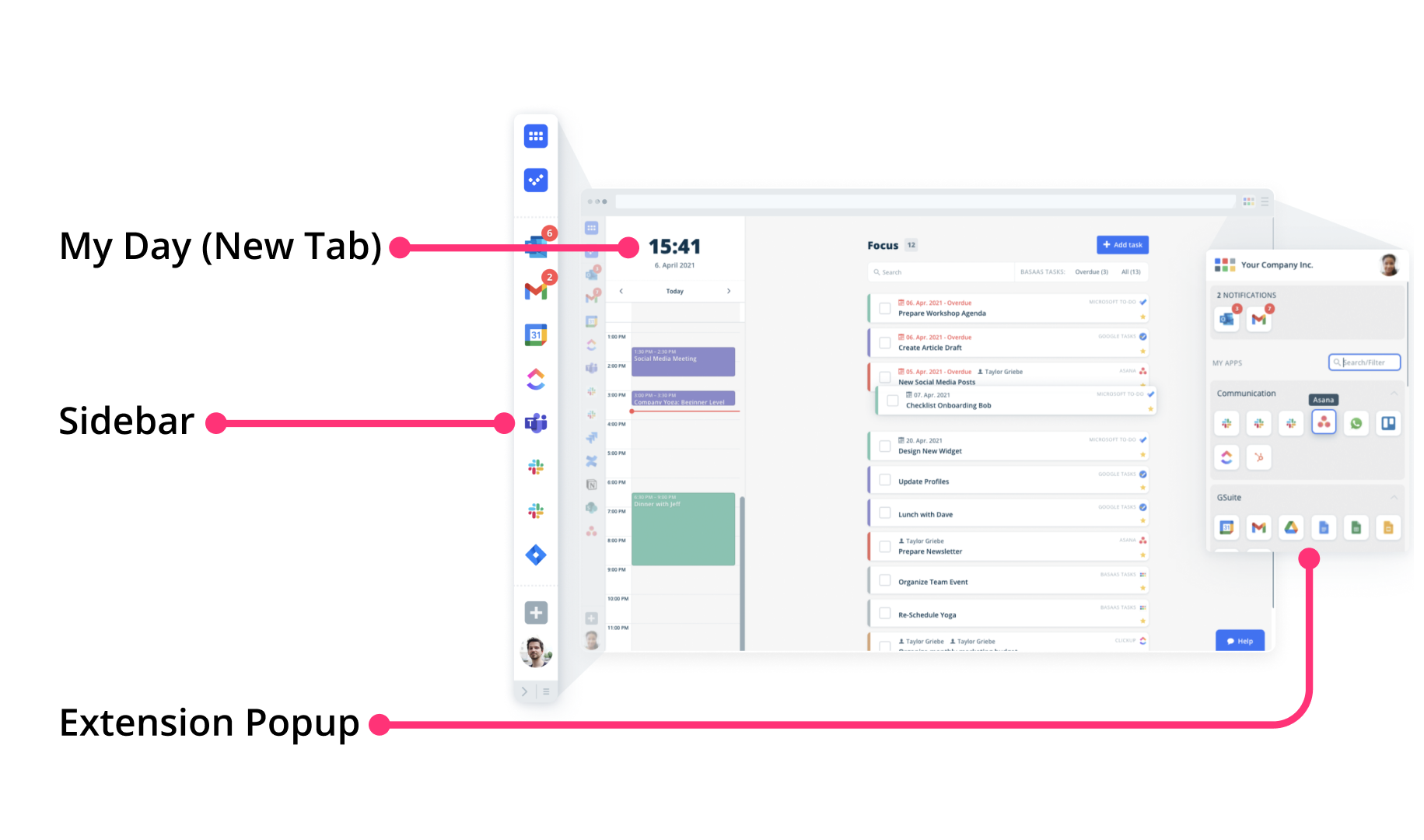 Organize your tasks with Basaas Tasks
Organize your tasks in Basaas Tasks by integrating your task management apps or simply use Basaas tasks. Combine all your task management apps into one and get the perfect overview of all the tasks from different apps.
With the focus list you can mark your most important or most urgent tasks and get a clean overview about your important tasks.
You can manage your tasks in projects as well. In projects, you can add team-members and organize your tasks by department or milestone.
Learn how to get started with Basaas Tasks.