My Day in the New Tab is activated by default. If you don't want to use My Day, you can easily deactivate it. Of course, you can use the Basaas Extension without having My Day activated.
Activate / Deactivate the New Tab
1. Right-click on the Basaas Extension in your Browser bar.
2. Click on "Options"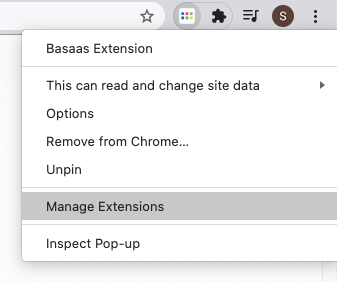 3. Activate or deactivate the Option "Enable My-Day in new tab"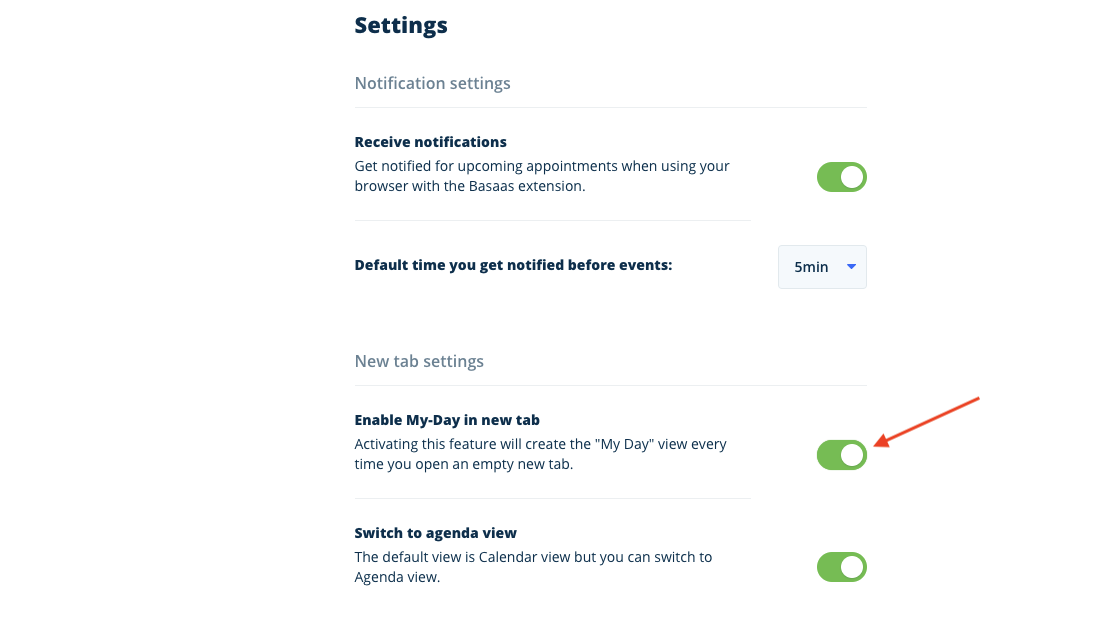 If you deactivate the New Tab you will see the default New Tab by Google.
Keep the New Tab from another Extension
If you want to use the New Tab of another extension instead of the Basaas New Tab, uninstall the other extension and then add it again.
You will always see the New Tab of the extension you last installed.