The Chrome Extension is designed to make your work in the browser more productive. Bring your notifications to the browser or create tasks, no matter what page you are on.
Access your apps everywhere - with the omnipresent sidebar
You'll see the omnipresent Sidebar on any website you're on, and you can open your most important apps immediately. You can also quickly access your Workplace or Tasks. In the sidebar, you also get notifications for your different apps.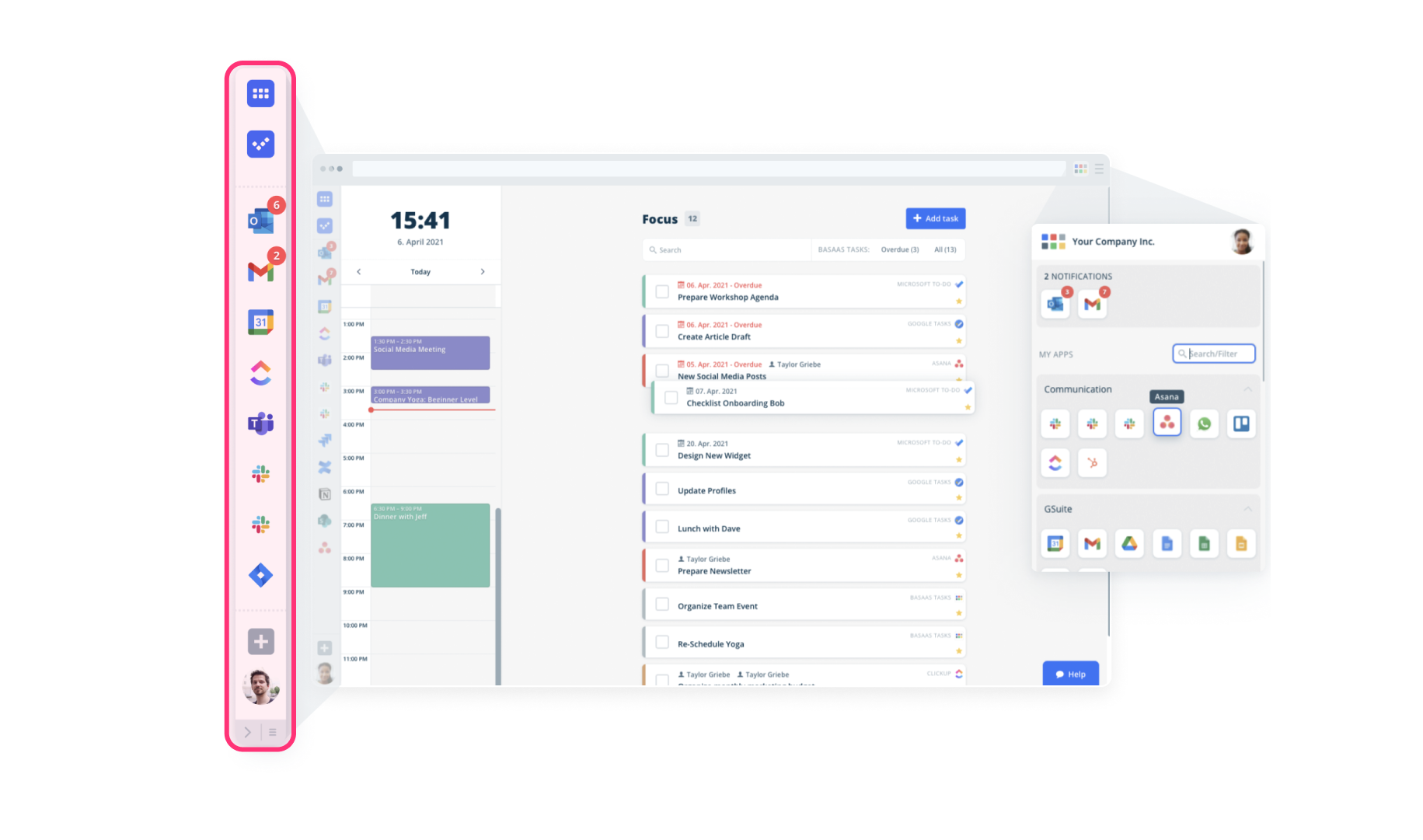 Keep the overview - with My Day (New Tab)
When you open a new tab, you see all your important information at a glance. You see your appointments and can even join the upcoming appointments, via link to the online conference.
In addition, you have a perfect overview of all your focus tasks and know at any time what is still to be done. Of course, you can also add new tasks here.
You can add apps to your sidebar. If you click on these apps, you will immediately get to your app. The sidebar shows you the notifications from the apps you have open in tabs.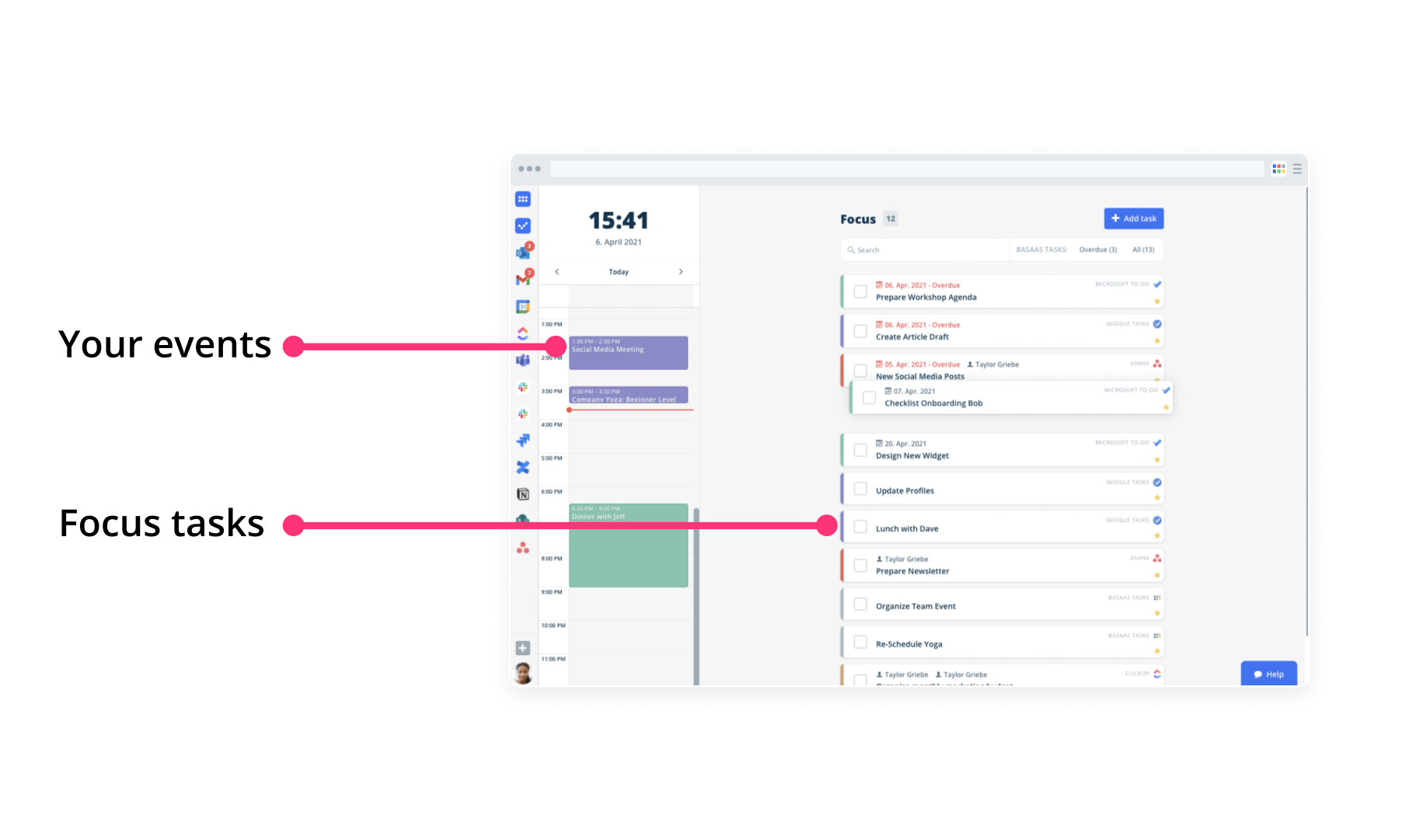 Find all your apps - with the Pop-Up
You can see your apps in your app groups in the popup and you can open these apps with one click. Access the popup everywhere by clicking on the Basaas Extension and find your apps, no matter which website you're on. The pop-up also shows you notifications of your apps opened in tabs.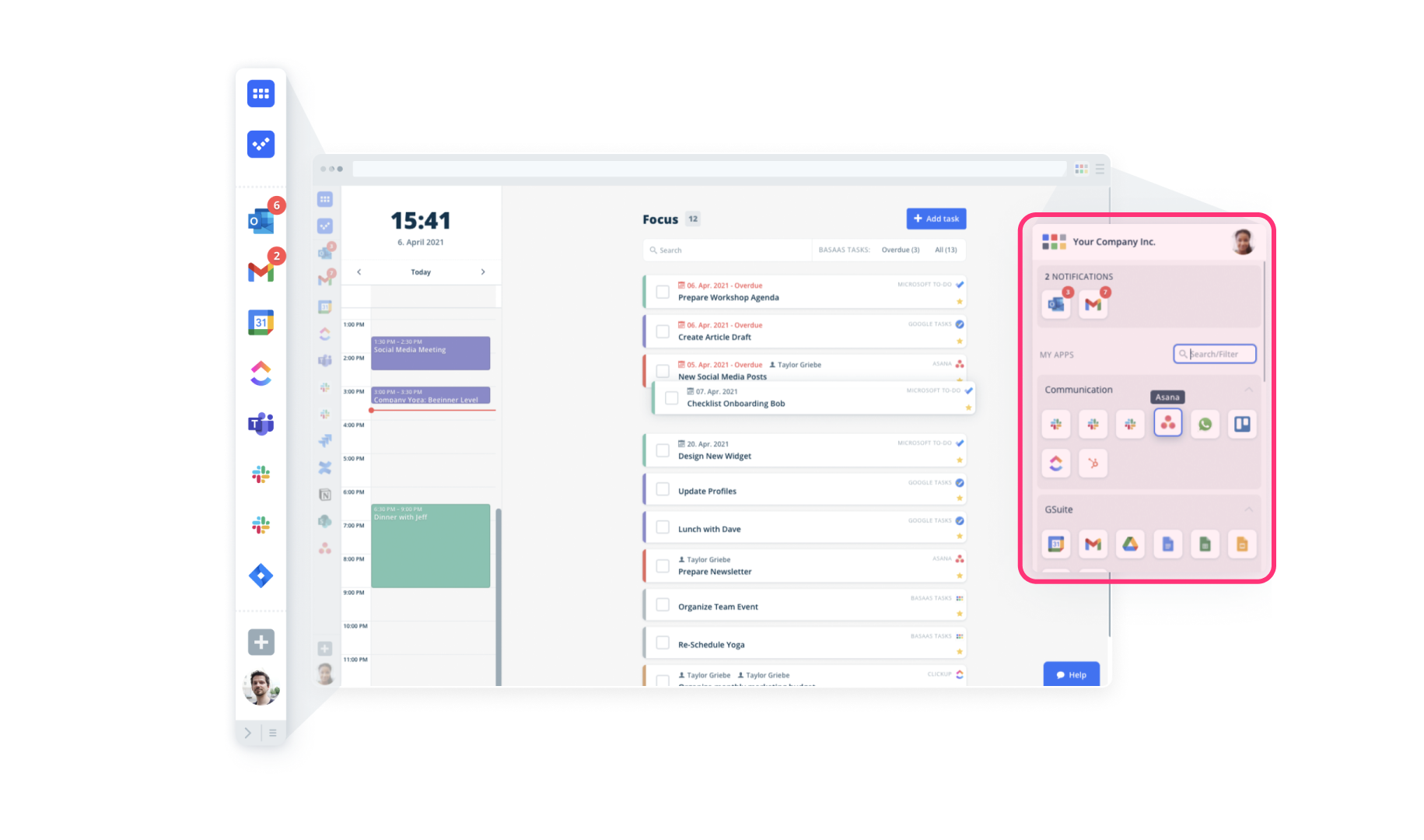 Stay up to date - with notifications
In your sidebar and popup you'll get notifications from your different apps. This way, you are always up to date and well informed.
By the way, shortly before your appointments, the Basaas Extension notifies you about the appointment. In the New Tab, you will be provided with the link to your appointment and you can join an online conference easily and quickly.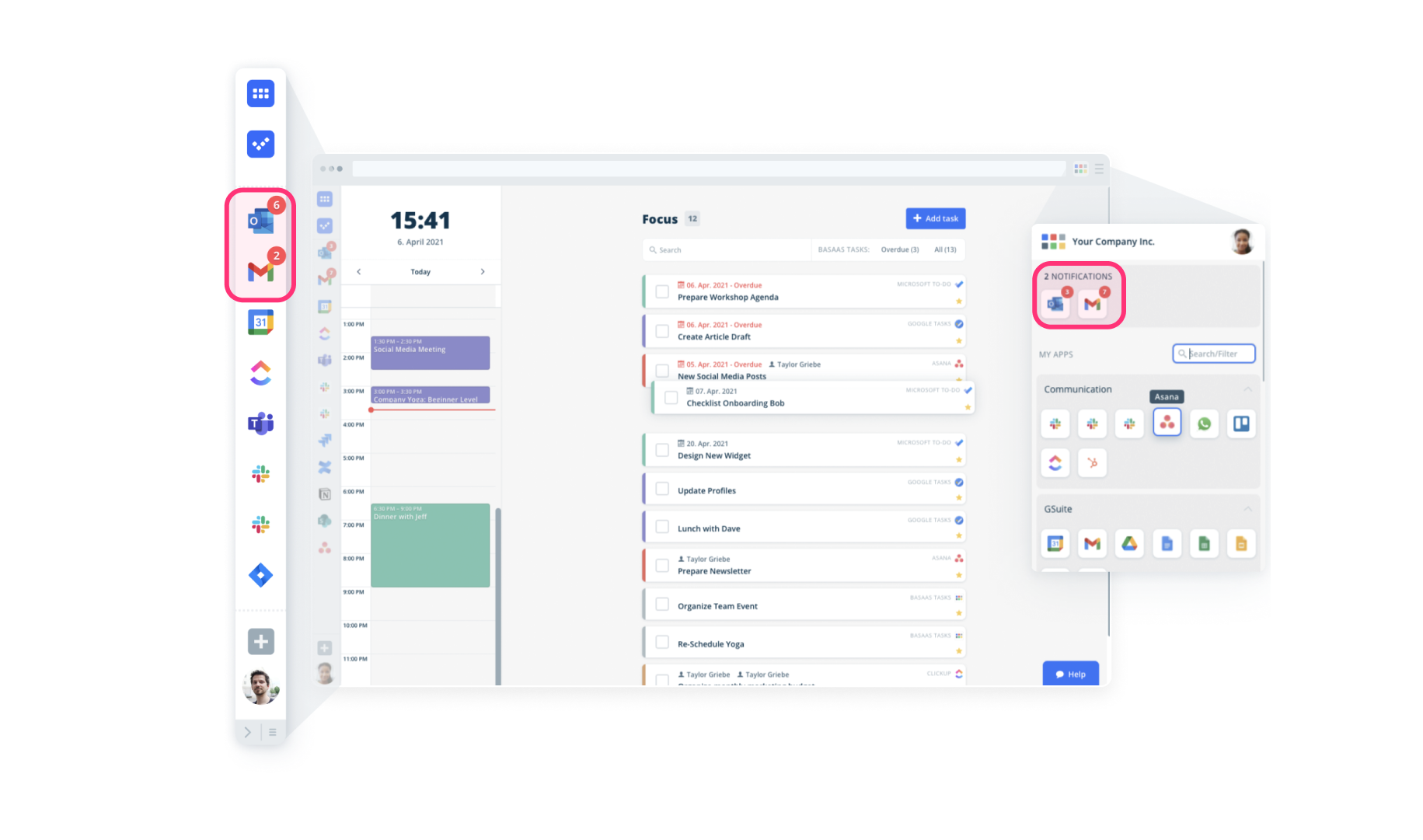 Manage your settings - Options
In the options of your extension, you can make some settings for your extension. For example, you can specify whether you want to receive notifications or not. You can also define which view your calendar should have.
Just right-click on your extension icon in your browserbar and click on "Options".