With Basaas Tasks, you can manage all your tasks. You can use Basaas own tasks or add all your task management apps. Tasks is the central place where you have all your tasks.
Apps that work with Basaas Tasks

Categories in Tasks
Basaas Tasks are organized in the categories you can see on the left.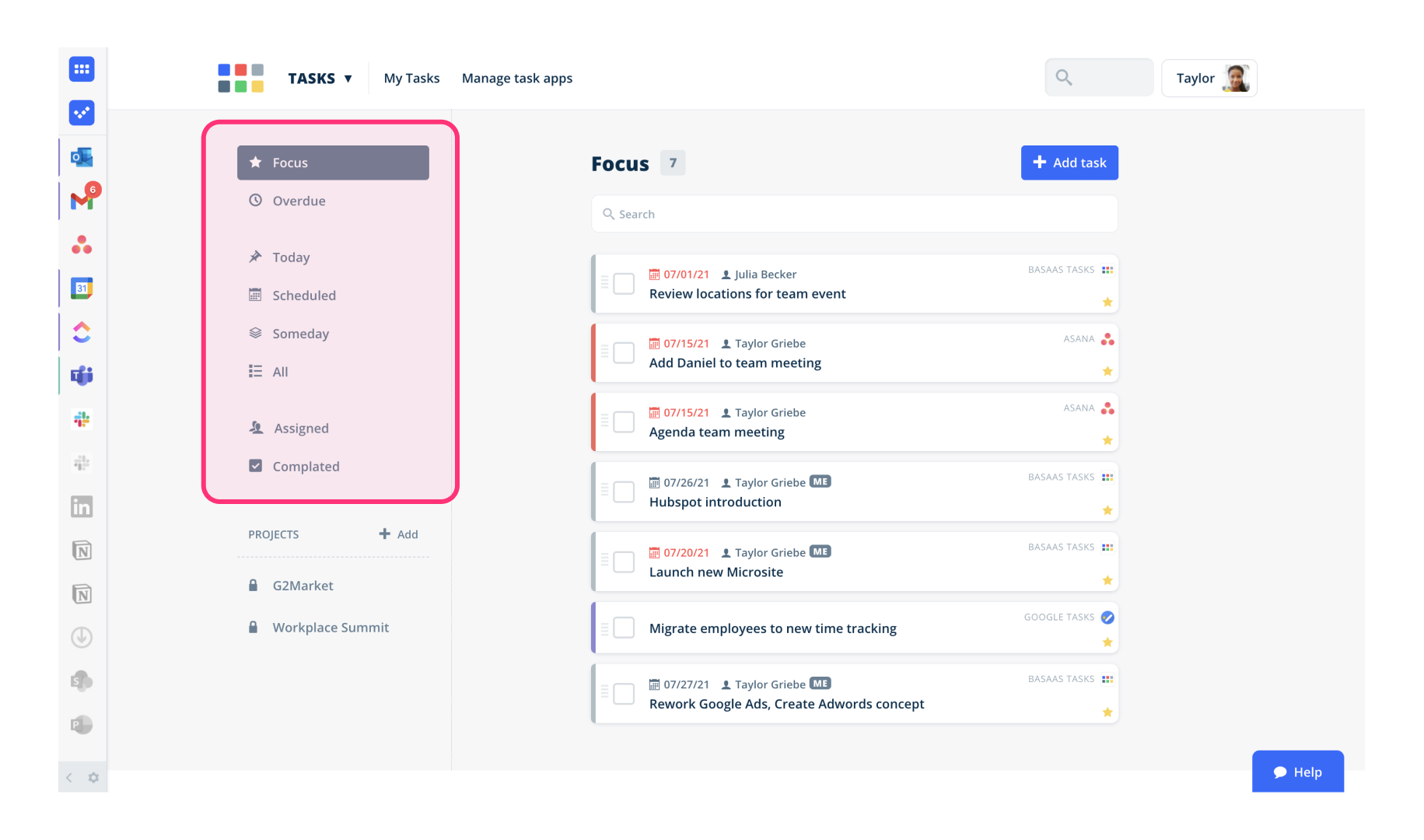 Focus:
The focus view shows you all the most important tasks for today. You can prioritize your tasks and put them into the focus view by clicking on the star. You can also decide the order of your focus tasks by drag'n'drop.
Overdue:
In the category "Overdue" you can find all the tasks that have exceeded the due date.
Today:
In "Today" you can see all the tasks that have a due date for today. These are all the tasks that need to be done by the end of the day.
Scheduled:
Here you can find all the tasks that have a due date, which is not "Today". These tasks are arranged according to the due date.
Someday:
See all the tasks without a due date in this category. The tasks are arranged by the task management apps you integrated.
All:
Here you can find all your tasks sorted by your apps.
Assigned:
In this category, you'll find all the tasks that you assigned to your colleagues.
Completed:
Find all your completed tasks in the category "Completed"
Projects in Tasks
With projects, you can organize your tasks by topic or milestones and share them with your team. Together you can work on the tasks in this project. For example, the launch of the website. You can collect and work on all tasks related to this topic in the projects. They will give you a better overview.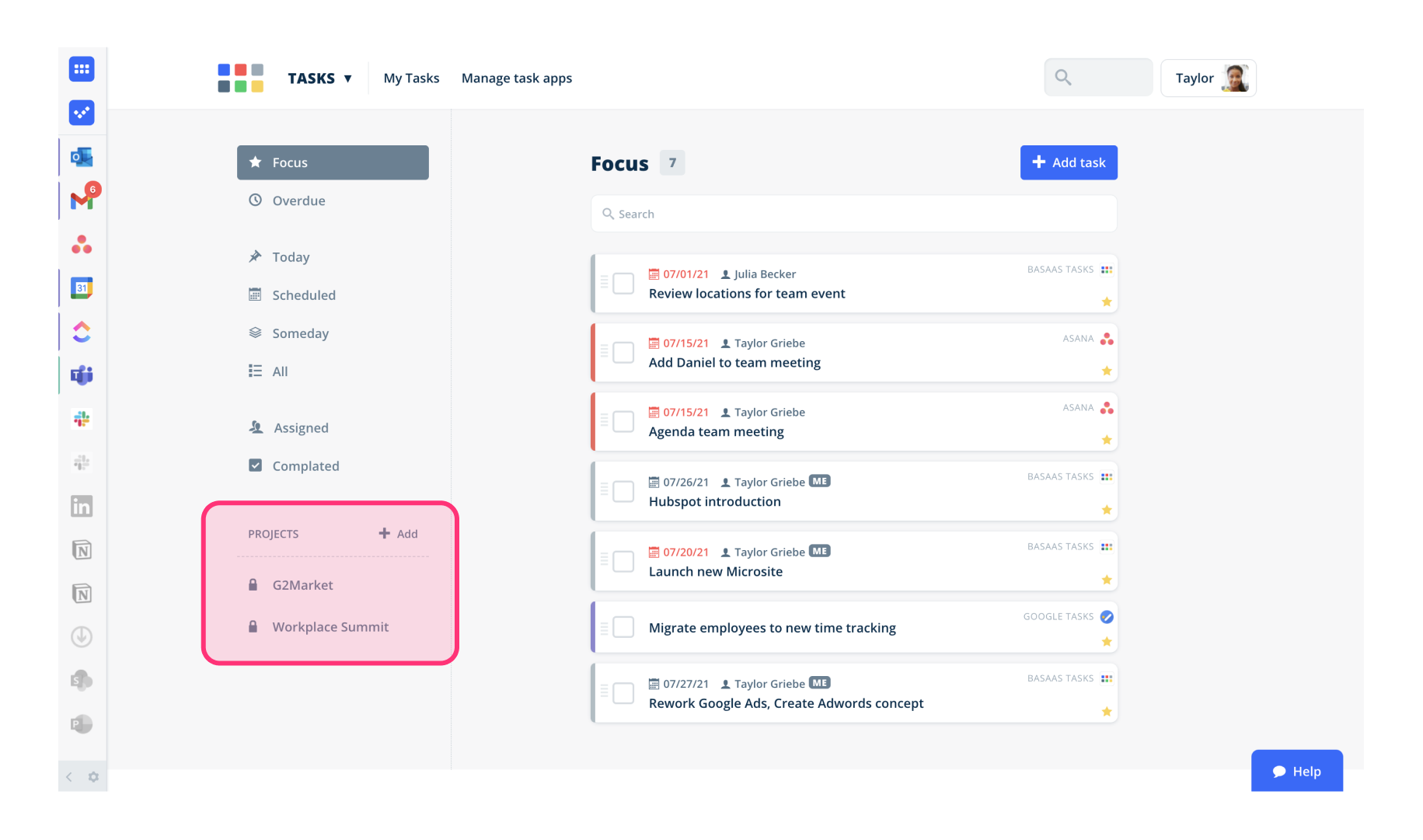 Integration Manager
To use all your task management apps in Basaas you need to integrate your apps. You can do this in your integration manager. The integration manager is the central place to manage all your integrations and connected apps in all Basaas products. Learn more about the Integration Manager.