The Integration Manager is the central place where you can set up and manage all your integrations for all Basaas services.
Click here to open the integration manager.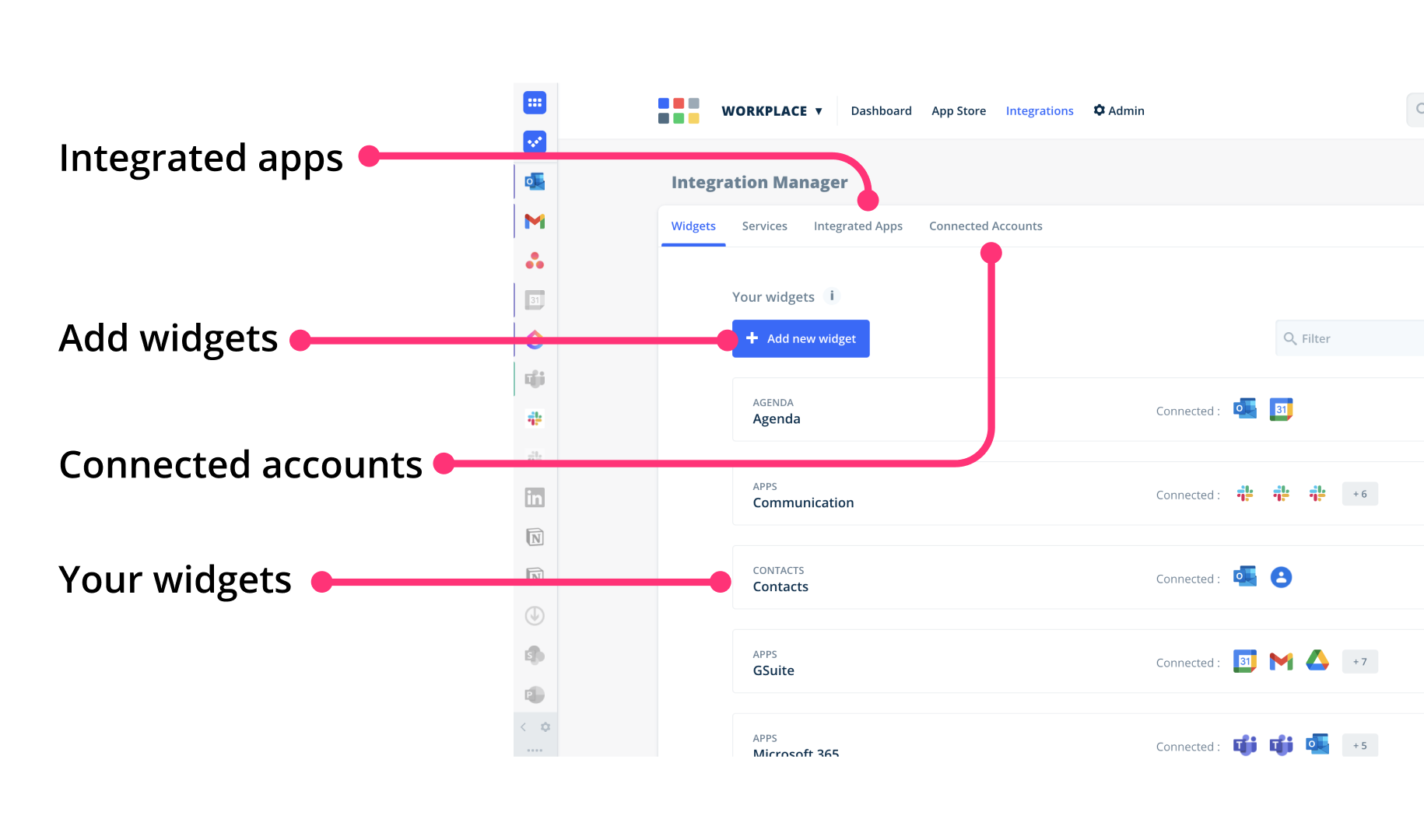 There are 4 areas in the Integration Manager
1. Widgets
2. Services
3. Integrated Apps
4. Connected Apps
Services
In the "Services" section you can set up the integrations for the Extension, Basaas Tasks, and the Global Search.
Integrated Apps
You can use Integrated Apps in your widgets and in the global search. In the tab "Integrated Apps" you can manage all your Integrated Apps, add new ones, or delete them.
Learn how to setup an Integrated App
Connected Accounts
Here you can manage all of the Connected Accounts that you use in your widgets.
Widgets
You get an overview of all Widgets you have. You can edit, manage and delete them. Also, you can new widgets.
With widgets, you can easily get all the information you need in one place. There are several types of widgets:
Task-Widget
Calendar-Widget
Contact-Widget
Search-Widget