This is how you delete an account from your widgets:
If you want to remove an account from one of your widgets, follow these steps:
1. click on "Integrations" and stay in the "Widgets" tab
2. Click on "Edit" at the widget from which you want to remove the account
3. Now you can see a list of all connected accounts. To deactivate your account, click on the one that you no longer need in your widget.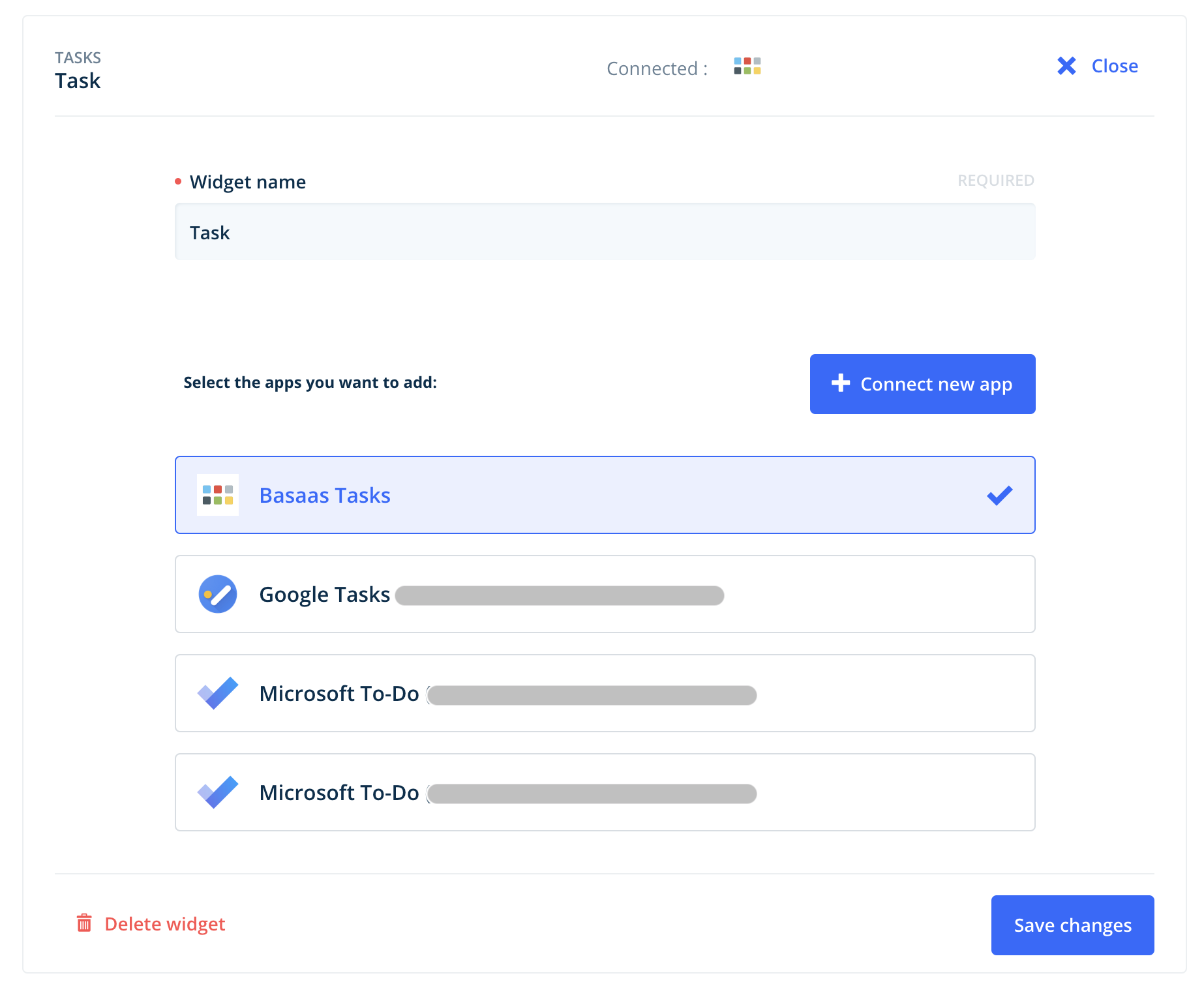 Delete a connected account:
If you want to completely delete a connected account from Basaas, follow these steps:
1. Click on "Integrations" on the web or "My Integrations" in the Basaas app and then click on the "Connected Accounts" tab
2. Click on "Details" of the account you want to remove
3. Choose "Remove account"
4. Confirm the deletion of your account