Your Workplace
Your workplace is all about you and your apps. It's your new way to work and helps you to stay perfectly organized in your everyday work. Take a look at what you can do in your workplace.
Manage and access all your apps
If you have just created a Basaas account, you should first add your favorite apps to your workplace. With your Workplace, you can manage all your apps. You can find all your apps in one central place, open and work with them.
In the App Store, you'll find a lot of different apps that you can add with only one click. When you've added them you can open them at any time and start working. Not only can you add apps, but you can also sort them according to your needs.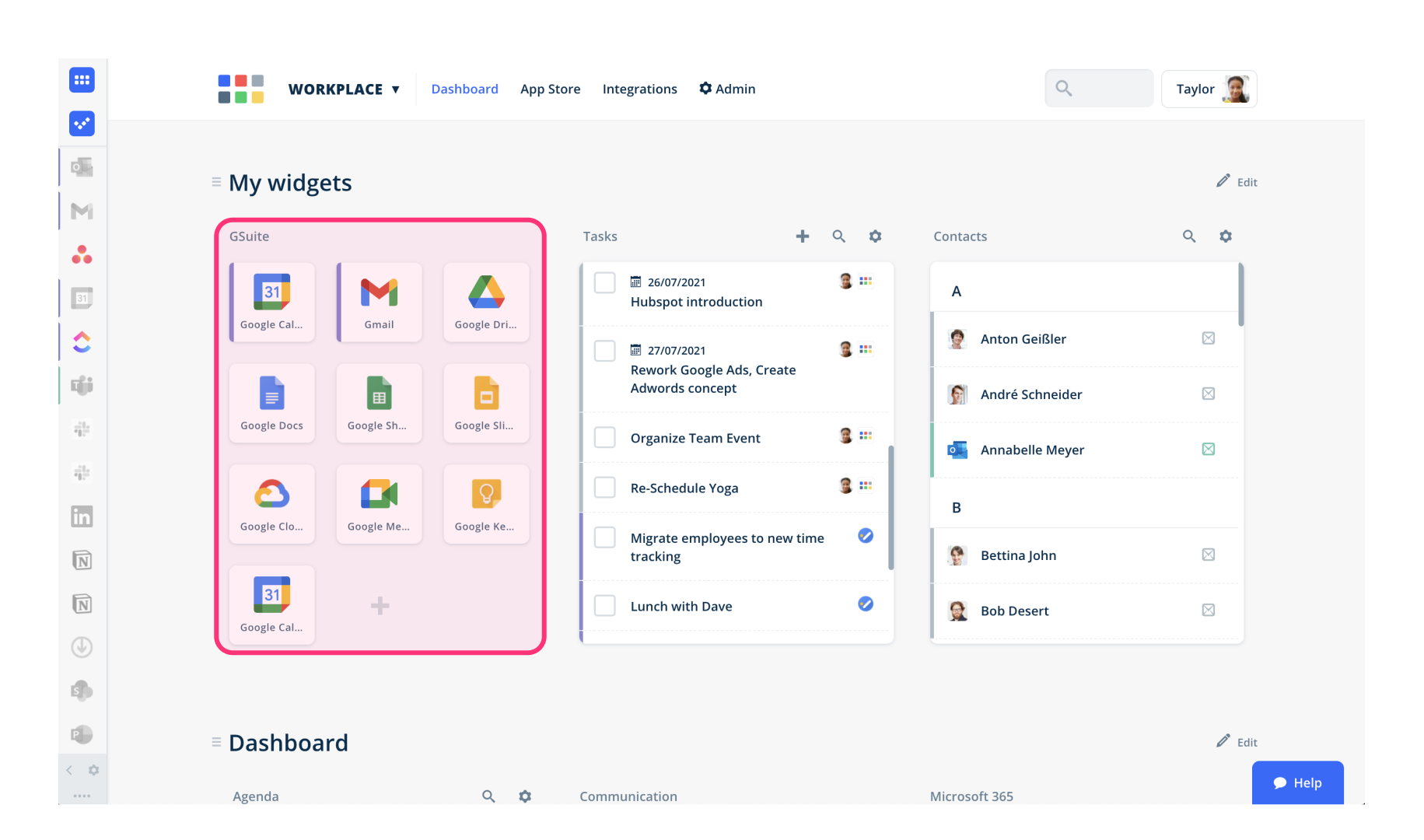 Everything you need to know - in widgets
Besides apps, you can also add widgets to your workplace. In those widgets, you can display any data from different apps. For example, if you are using more than one calendar, you could display the appointments of all your calendars in this one widget. You can set up an agenda-, task- and contact widget.
Open your apps everywhere in your browser - with a sidebar
In your sidebar, you can see all your open apps. You can switch between those apps and open the one you need to work with. The sidebar also shows notifications, so that you'll always be up to date. Note, that you can only see the sidebar if you are using the Basaas App. If you don't use the app yet, download it.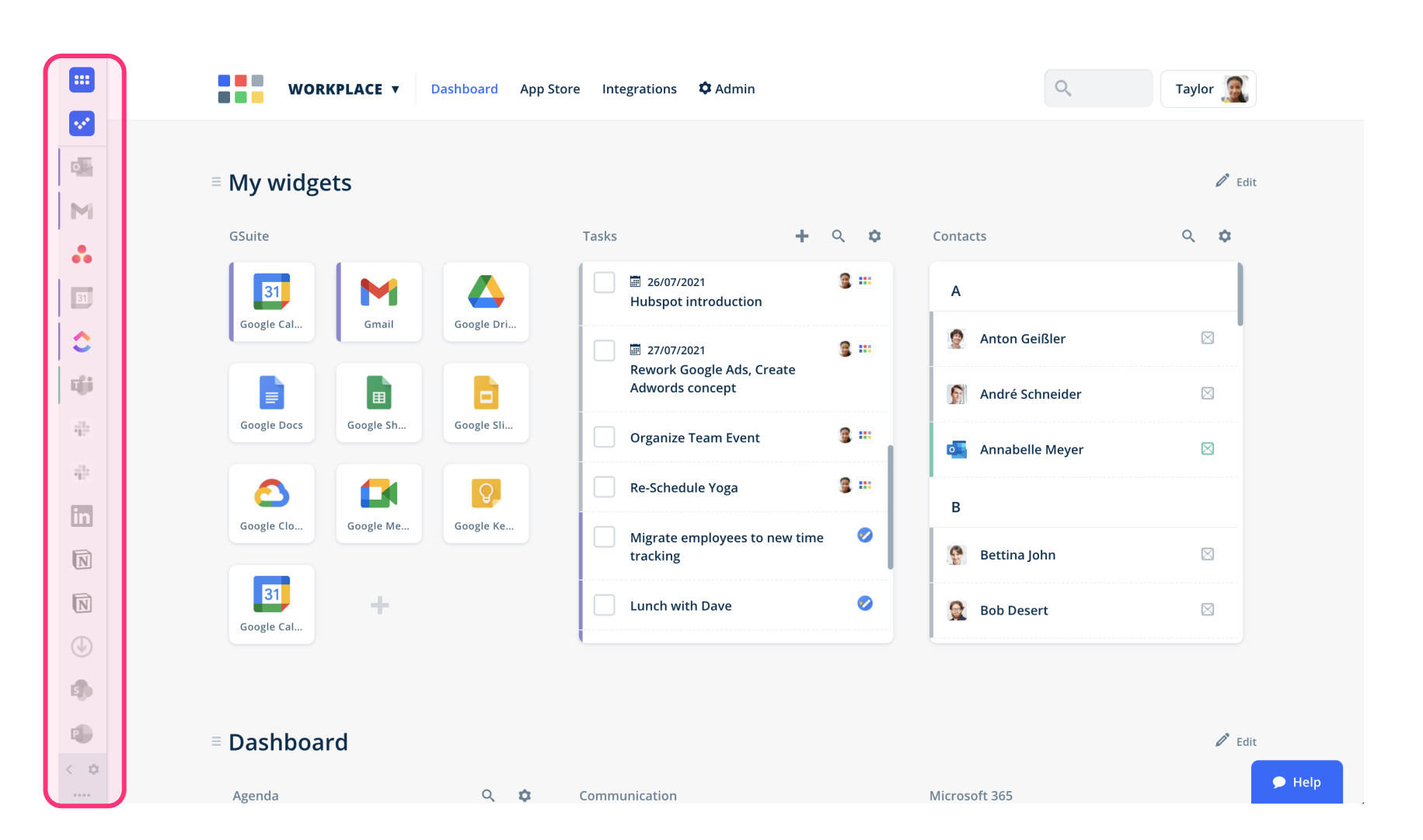 Find everything you're looking for
Do you know looking for a document but not knowing where you stored it? Our global search ist this problem's solution. All your connected apps are searched, so you don't have to search every app until you find what you are looking for. Just connect your apps to use the search.

Connect your apps
You can easily manage your widgets and integrations here. Just add Integrations, add or edit widgets. See all your changes instantly in your workplace. You need integrations to use widgets.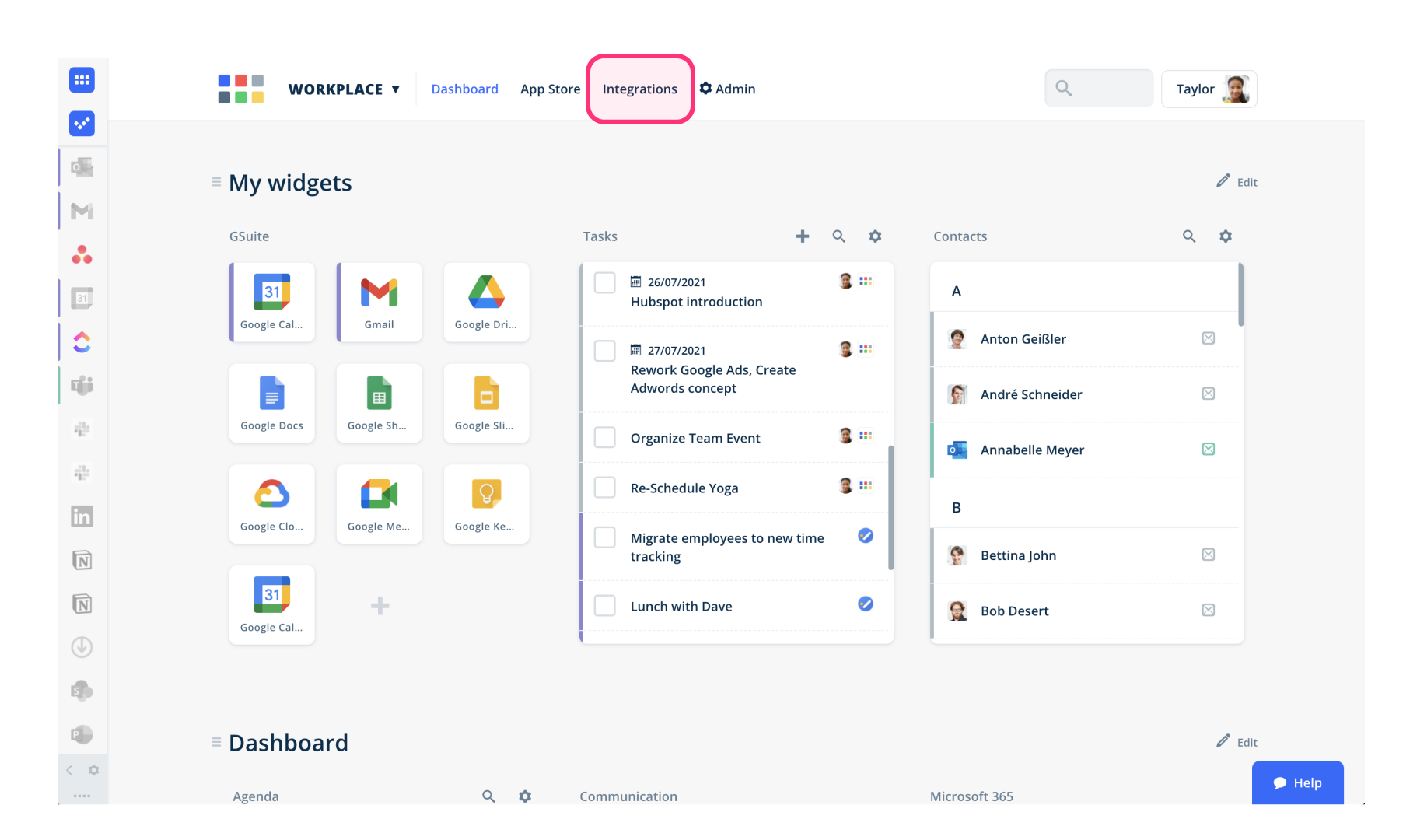 Want to use Basaas in your team?
If you want to convince your team members of Basaas, invite them to join. Here you can find instructions for admins. Including how to add new users or create individual designs and much more. If you want to find out more about Basaas for teams click here.