Welcome to Basaas!
Great, that you are here! After you have registered you can directly start using Basaas. Here are a few tips on how to use Basaas effectively.
Add all your apps
In your Workplace you can manage and access all your apps. You can open them with one click. Add apps by clicking on "+".
Our App Store offers a lot of apps and you can add them all to your workplace. If you can't find the one you are looking for, just add a custom app.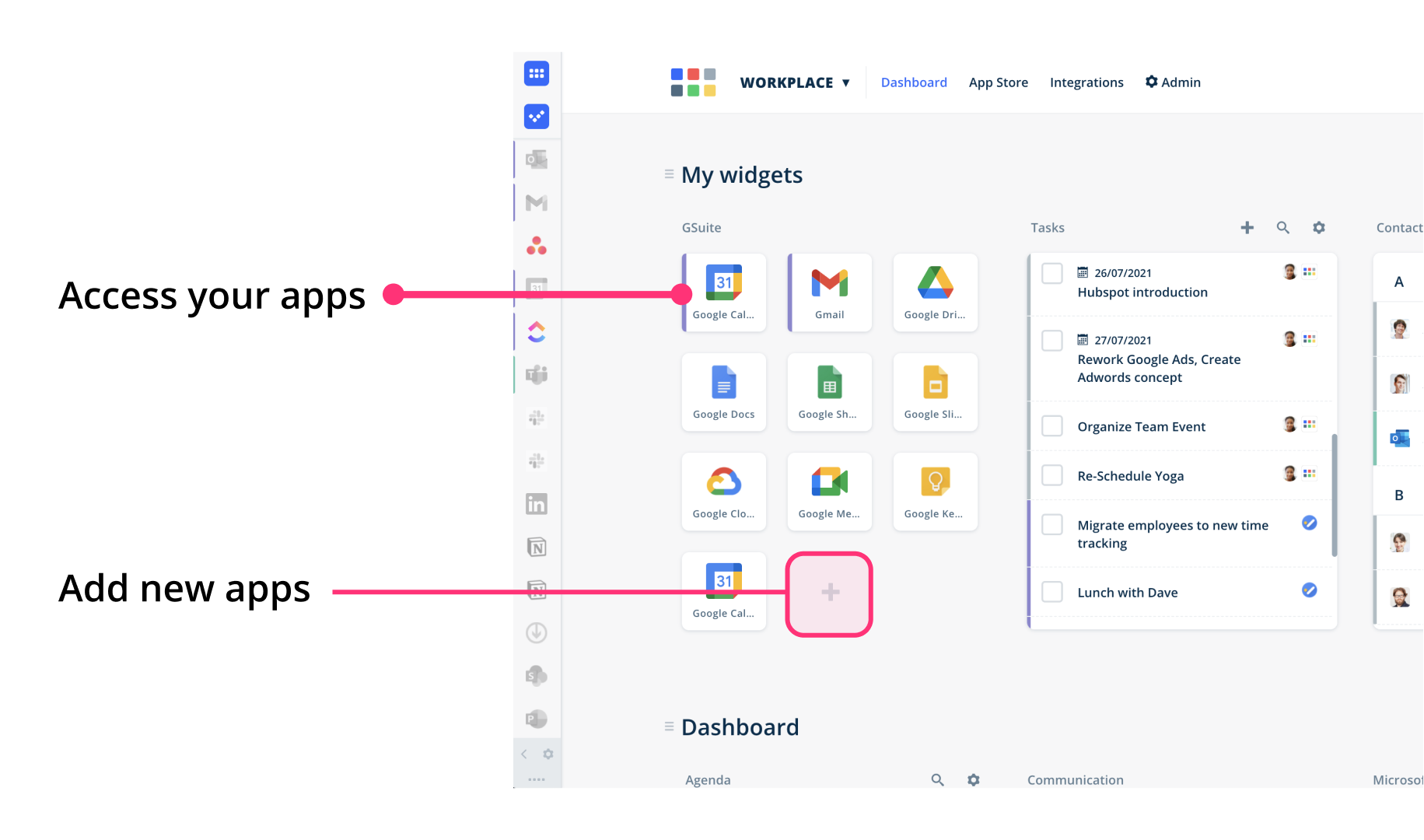 Add the Basaas Chrome Extension
With the Basaas Chrome Extension, you can add some great features to Basaas in your browser. You get an omnipresent sidebar, that is available on every website you visit, so you can always reach your apps immediately. The Extension also offers My Day in the New Tab. My Day shows all your events for today and important tasks at a glance.
Click here to learn more about the Basaas Extension.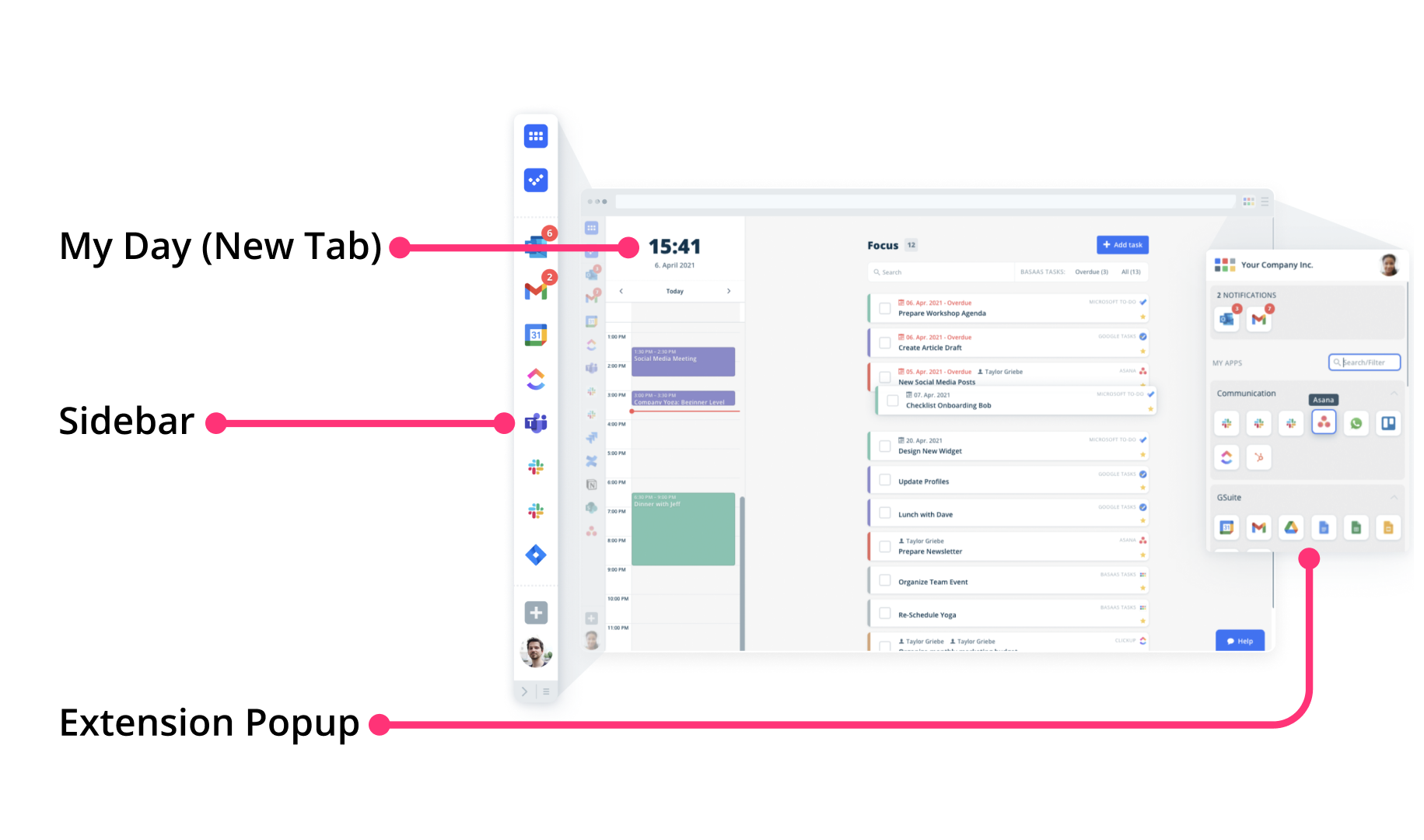 Customize your workplace
Customize your workplace to your needs! For example, you can sort them into groups like "Apps for Communication" or "Project Management" and so on.

Add widgets to get everything you need to know into one place
Widgets can show you information from different apps in one place. Basaas offers the following types of widgets:
Tasks
Calendar
Contacts
Search
Imagine you are using two or more calendars. You can connect them to your widget, so you can see all your appointments in one place.

Working with a team?
If you are working with a team and want your team to join Basaas too, invite your team to also use Basaas.
That's it for now - start improving your productivity
Following these tips is a great way to start with Basaas.
If you want to learn more about your new workplace, check this out.