Customize your Workplace the way you want and fit it to your needs. Your workplace consists of blocks. With these blocks, you can organize your Apps and Widgets.
About blocks
You can add new blocks.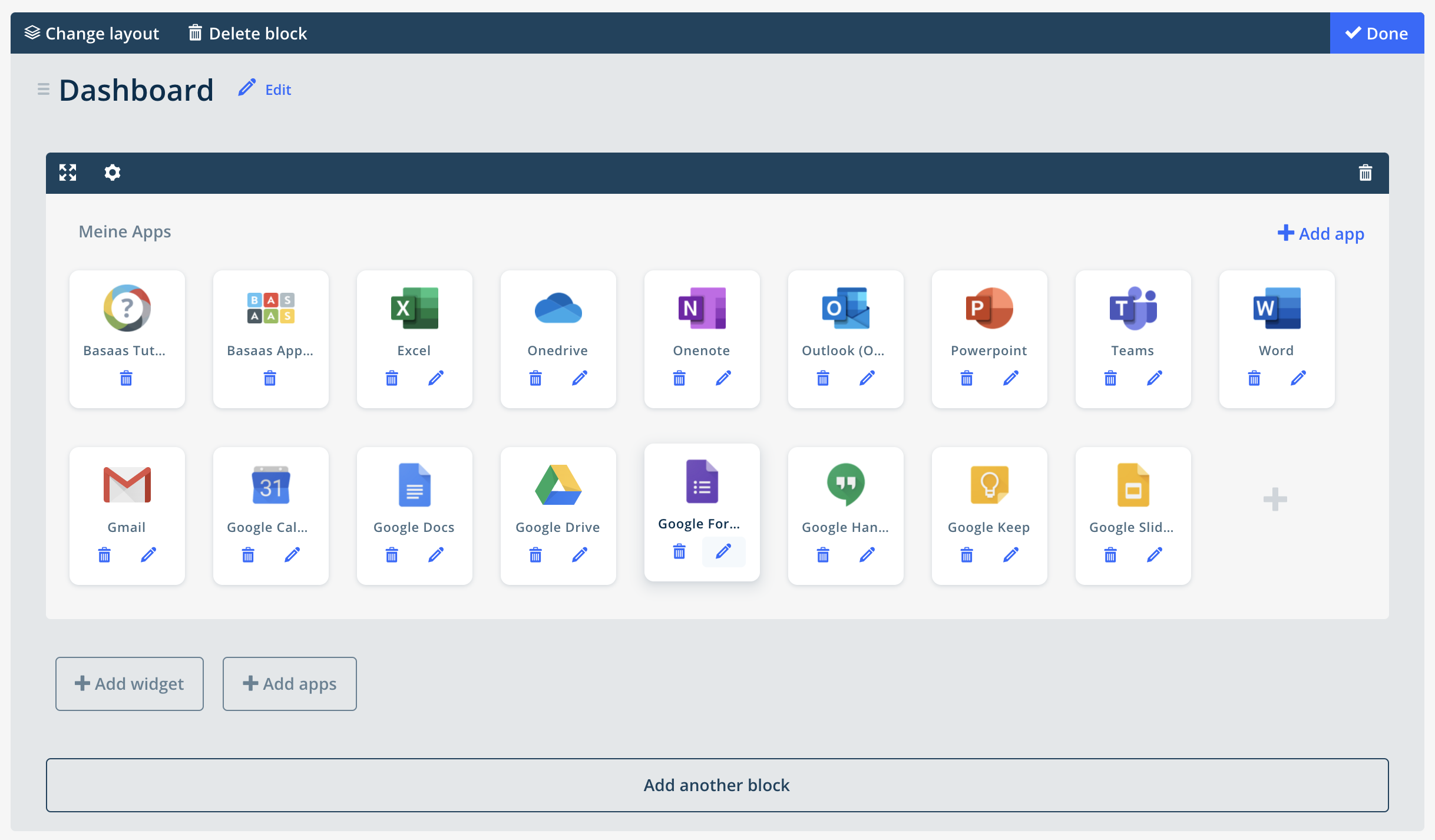 You can change the layout.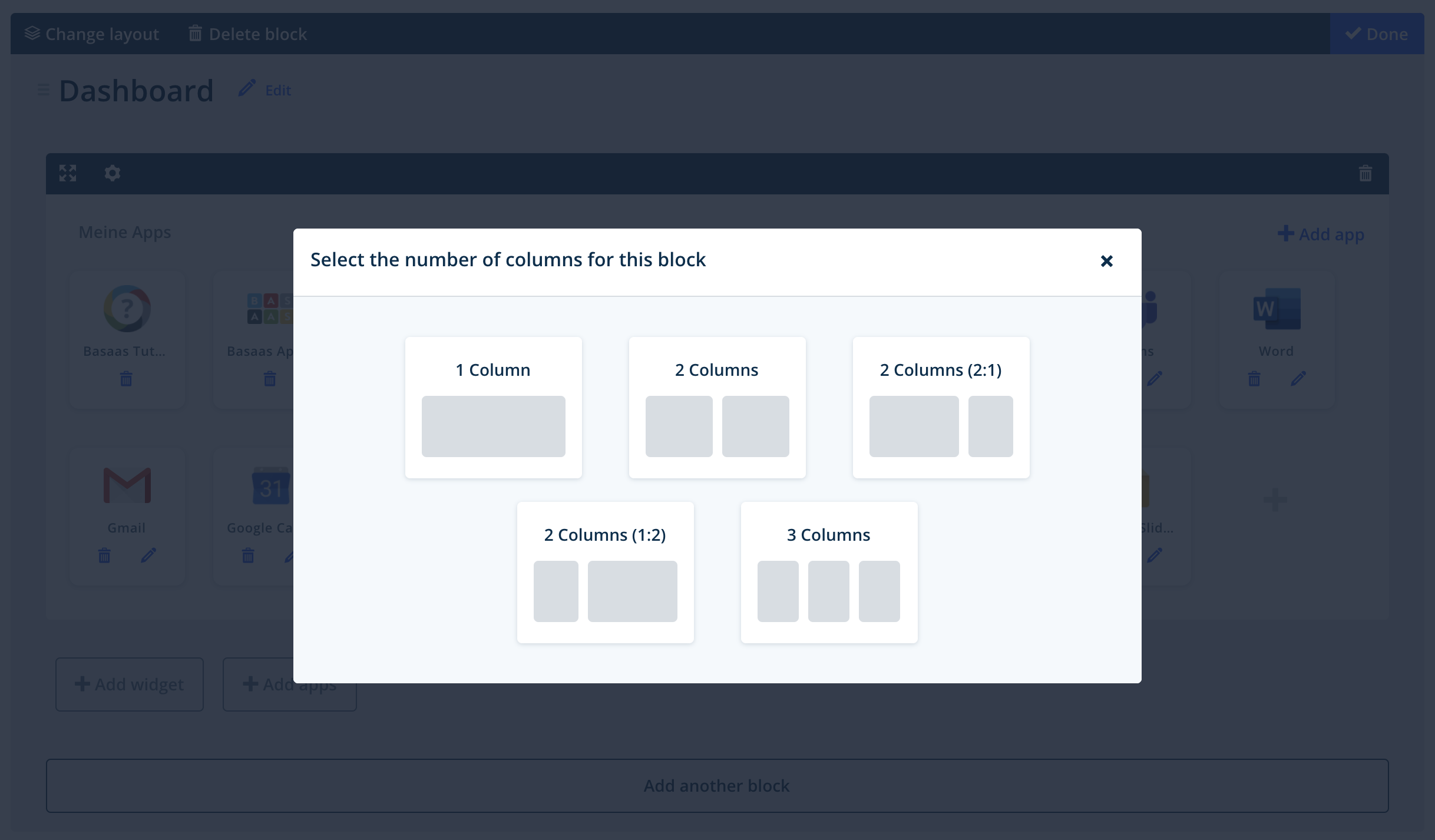 Note:
We recommend to create categories for the individual columns. For example communication, here you can put all your apps like your mail program, slack, teams, etc.
These blocks can always be edited or moved. If you no longer need one, you can delete it.
About Widgets
In a block, you can also add widgets. You can for example merge all events from different apps.