Often it is helpful if you can place two contents next to each other to display or edit information in parallel. A typical case is comparing data or copying data from one document to another. In the Basaas app, you can easily open a new window of a business app.
How to open another window of a Business App:
There are two ways to open another window of an app:
1. Right-Click on the app in the sidebar you want to open in a new window
2. Choose "Open new window"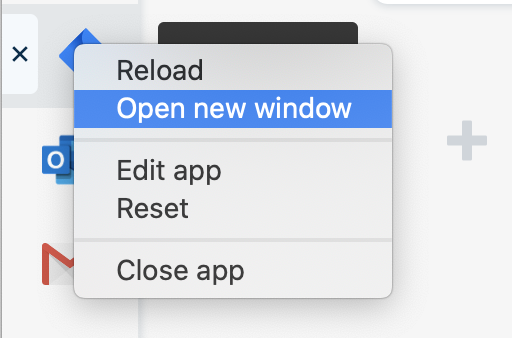 or
1. Make sure you see the navigation bar in the app from which you want to open another window

2. Click on the Plus symbol right in the navigation bar

3. Work independently in the new window of your Business App
That's it – you've opened another window of your app.