You can decide whether you want to receive notifications in the desktop app. This is possible for the whole Basaas app, but also for specific business apps.
This is how you manage notifications for the whole app:
Click on "my account"
App: at the bottom of your sidebar


Go to "Settings"
Move the slider at "notification of business apps" to enable notifications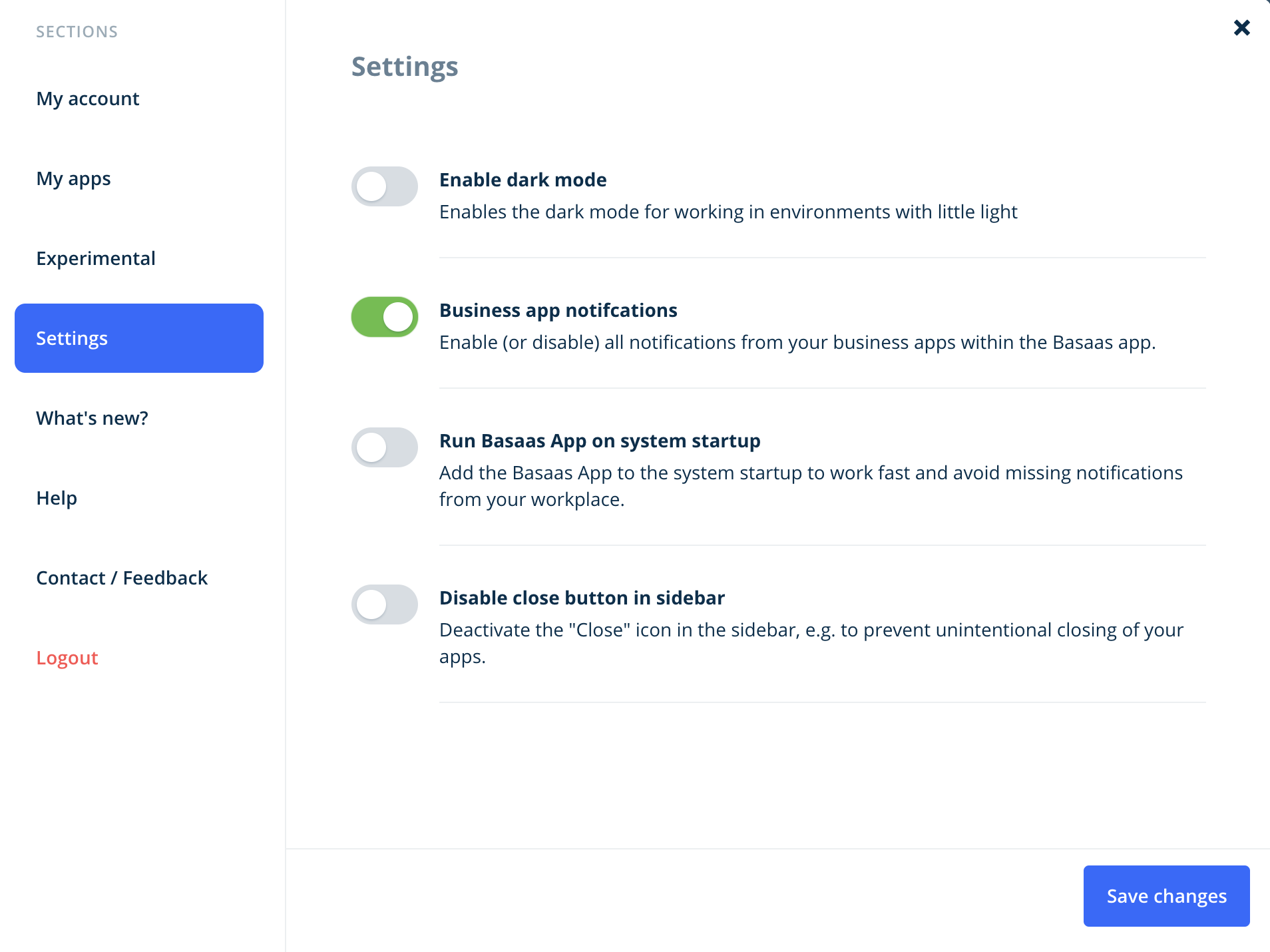 This is how you set up notifications for your individual apps:
Right-click the app, you want to set notifications and click "edit"
Click on the pen to edit the app
Scroll to the app settings and use the slider to decide if you want to receive notifications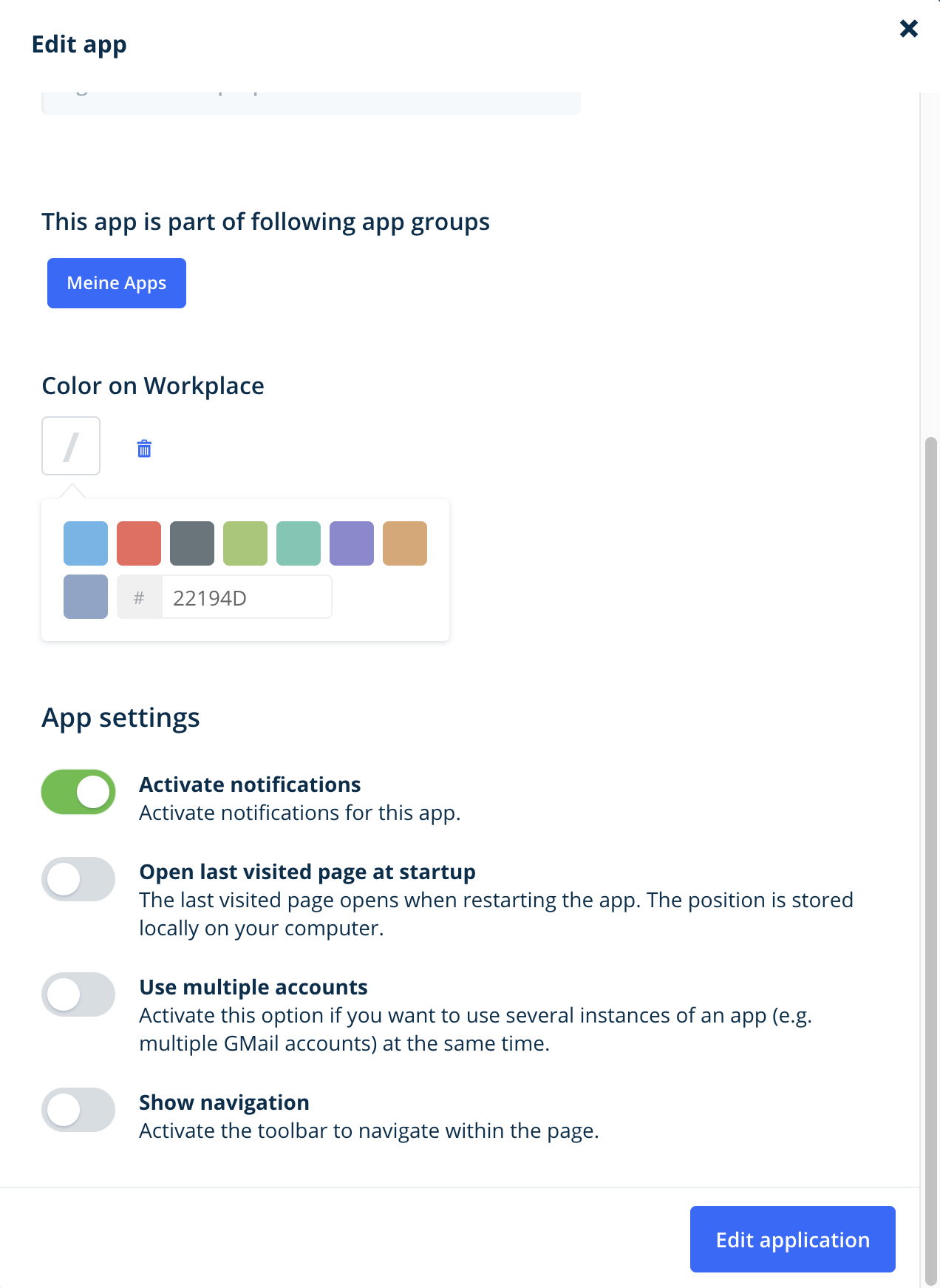 Great! Now you know how to activate and deactivate notifications.